December 10, 2013
African Revival's Christmas Appeal – Hope for a better future
As Christmas approaches, lots of us will be thinking about spending time with our families. For Christine, this will not be the case; Christine was just 4 years old when her mother and father were both killed by the Lord's Resistance Army in Northern Uganda. Despite having little money or family support, Christine was determined to acquire an education, spending all her spare time doing odd jobs to pay her school fees.  Christine is now a student at Kitgum Core Primary Teacher's Training College and as a teacher in the making she is determined to be a role model for girls and to help them get the education they need for a better future.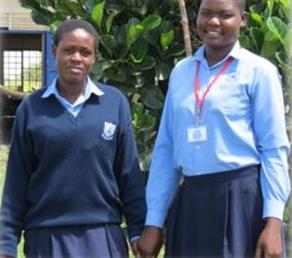 Christine with her friend
In Northern Uganda, there continues to be huge disparity between girls and boys education; equal numbers of girls and boys start primary education but by the time school is finished, there is only one girl to every three boys.  One reason for the high dropout rate is an absence of female teachers to support the girls to see the value of education. In the Kitgum region only around 25% of teachers are female.
For this reason, African Revival is investing in Teacher Training Colleges and female students like Christine to increase the number of female teachers. Kitgum CPTC is currently attended by 405 students, less than a third of which are female. The college wants to enrol more females, but is constrained by a lack of adequate accommodation and poor facilities. Each year the college turns away hundreds of potential female students. Dependent on funding, African Revival will undertake an extensive programme of construction and renovation to aid Kitgum CPTC, including a new dormitory for female students, new washing facilities and the refurbishment of the library. Our long-term aim is to increase female enrolment by 30%.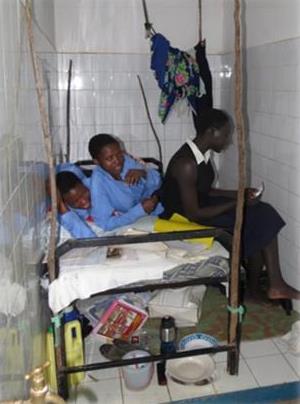 Female students at Kitgum CPTC are currently sleeping in shower blocks

Please consider making a donation this Christmas to help improve the lives of people like Christine and so that we can make a difference to the education of thousands of girls in Northern Uganda.

THANK YOU.

You can make your donation:

Online: www.justgiving.com/africanrevival

Post:  Christmas Appeal, 161 High Street, Hampton Hill, Middlesex TW12 1NG. Cheques payable to African Revival.

From all at African Revival we wish you a very Merry Christmas!

Posted in News | Leave a comment