March 13, 2013
We're delighted that we've been able to order new reading books from Happy Readers. They produce a series of readers specifically designed to increase the literacy rates in primary schools. The Happy Readers books help young children in Africa to learn to read in a way that enables them to develop fluency in reading English.  They are very easy to use and have already increased literacy rates in the schools where they are being used within Zambia.
We are excited that Happy Readers will be holding a workshop, along with the District Education Board shortly, where Connor, from Happy Readers, who is a trained Zimbabwe teacher will go into great depth on how children learn to read which really boosts the teacher's morale.
Mooka School in Zambia currently has 534 pupils aged 3-19 and just 7 teachers.  It is a remote school with an extreme shortage of books and materials.  There are currently only 49 books on rotation for the teachers to use.  As part of this project, we are purchasing over 300 core text books, art supplies amd teacher's aids.
Together we hope to get the children of Zambia reading.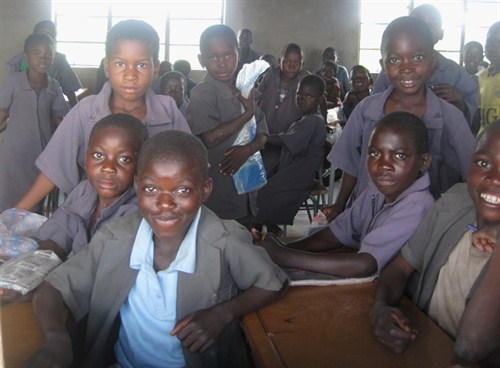 Pupils at Mooka School

Posted in News | Leave a comment