Welcome Sophie!
September 4, 2015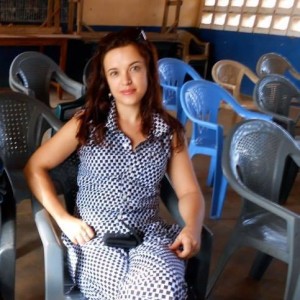 After meeting her in the London off last week, today we are very excited to welcome new Fundraising & Communications Volunteer Sophie Hicks to our Gulu office! Sophie will be joining fellow volunteer Alex and the rest of the Gulu team for 6 months, to interview members of our school communities, photograph our projects and write up funding proposals to support our work.
After graduating from Durham University with a degree in Philosophy, Sophie travelled to Tanzania to volunteer and climb Mount Kilimanjaro. Following a teaching placement in Istanbul, she travelled back to Africa to intern with a charity in Togo for 8 months. She tells us she is very excited about working for African Revival, meeting the team in Uganda and contributing to our projects. She is also looking forward to exploring Uganda and discovering everything Gulu has to offer – especially the yoga and hip-hop classes! After her placement, Sophie hopes to do a masters degree in International Development and pursue a career in the same field.
Keep an eye on our website and social media for her work from the field – coming soon!