Climb Kilimanjaro for African Revival!
September 1, 2015
Want to race to the roof of Africa? We're organising a Mount Kilimanjaro Trek from 13-23 October 2016!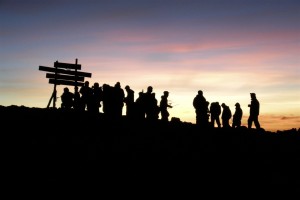 4 climate zones, 5895 metres, one experience of a lifetime. For many, conquering the highest mountain in Africa is a 'bucket-list' challenge. Not only will taking on the mountain be an incredible personal feat, you'll also be doing something amazing for African Revival by raising sponsorship.
The seven day trek, on the Lemosho Route, will be led by experienced trekking company Action Challenge; they  hold regular open evening for you to hear more about this fantastic experience! Get in touch with Holly in the fundraising office on 020 8939 3190 or holly@africanrevival.org to book your place.
The Sponsorship Bit: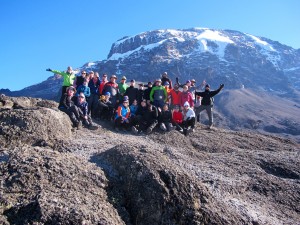 To register your place, you will pay a registration fee of £449 to Action Challenge. After that there are three options for sponsorship.
Full sponsorship: You can aim to raise £4,100 with £2,050 paying for your trip and the rest going to African Revival's work.
Self-funding: You can personally contribute £2,050 as the cost of taking part and aim to raise £2,050 for us.
Mixed sponsorship:  Or you could opt for a personal contribution of £820 (in addition to your reg fee) and aim towards raising £3,280 (with £2,050 going to African Revival).
There is no doubt that climbing Mount Kilimanjaro for African Revival would be a big fundraising challenge as well as a physical challenge, but we're here at the fundraising office to offer guidance, ideas and support every step of the way. 1000s of amazing fundraisers have done this for their favourite cause – we know you can too. Plus, what better way to spur you on in the final ascent than knowing you're helping us make sure children's dreams grow and don't get squashed?
Interested? Get in touch with Holly on 020 8939 3190 or holly@africanrevival.org for a full information pack.