Village Savings and Loans Schemes
March 25, 2015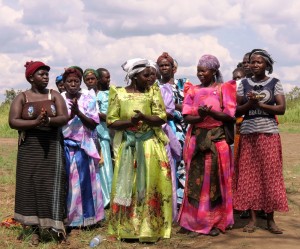 Both Uganda and Zambia have made great strides towards achieving Universal Primary Education with dramatically improved primary enrolment rates – although in the isolated rural areas we work the situation is much more complex.
Education is under-funded with schools struggling to provide the staff and infrastructure required to give children a quality education. They turn to parents for help, who contribute to staff salaries, feeding schemes (to provide students with a midday meal) and building costs – resulting in an informal fee structure.
In both areas we work on most households rely on agriculture as their main source of income, and low agricultural productivity and shortage of links to market mean budgets are small – and stretched even further by the informal fees imposed.
Village Savings and Loans Schemes allow parents to save for school fees, but also borrow money at fair rates to improve their home businesses. Not only do they bring educational benefits, with children more likely to remain in school, but they boost household earning power.
Make a donation here.