Volunteer Interview – Ian
March 26, 2015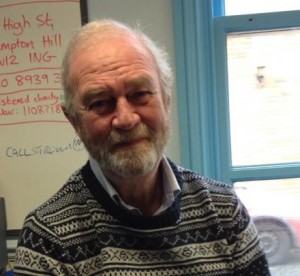 Today, we welcome Ian Macintosh to the UK office as our new Community Volunteer!
Ian is semi-retired and has a wealth of experience in the promoting and running of small businesses. Having acted as a fundraiser for a large national charity, he hopes that his experience will help African Revival reach its goals and carry on the vital mission of education.
How did you first hear about African Revival?
I knew about African Revival from my time as town centre manager.
Have you ever volunteered before?
I have volunteered before for the Sudden Infant Death Foundation and Ridley Foundation Trust.
What are you hoping to get out of volunteering with African Revival?
What I hope to get out of volunteering for African Revival is a feeling that I am doing something with my experience that will help others not as privileged as myself.
If you are interested in any of our voluntary opportunities, please click here for more details or contact the office on 020 8939 3190/info@africanrevival.org