Jumpstart! Community Sensitisation Meeting at Koch Goma
February 17, 2015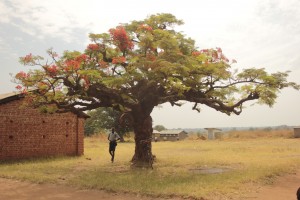 On the 12th February, our Education Programme Co-ordinator Richard, alongside other members of our Gulu office, visited Koch Goma Central School with whom African Revival recently partnered for our new Jumpstart! programme.
The team met with members of the local community to discuss the purpose of Jumpstart! and highlight the responsibilities of parents and the local community in supporting all the key areas – including emotional, physical, cognitive and spiritual – of their young children's development. The interactive and lively sensitisation session included role plays to engage attendees in demonstrating the ways in which parents and care-givers can create an enabling environment at home which will ultimately enable their children to thrive at school.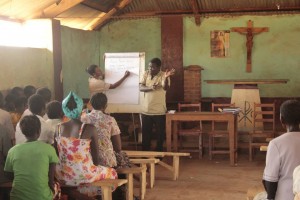 The head teacher Wyecffee Omencan, who has served the school since 1990, also passionately encouraged parents of the young pre-school children to commit to their children's educational development. In particular, Omencan is a strong advocate for promoting gender equality both within schools, and within wider society. He recognizes girls' potential to excel academically, and called upon the local community to not overload girls with domestic chores which may prevent them from attending pre-school classes. At African Revival, we are excited to see the potential of both young girls and boys unlocked through Jumpstart! , which will equip children with the skills needed to succeed at school.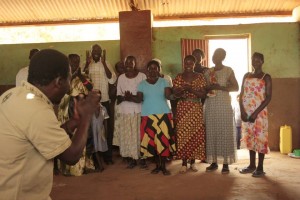 After several hours in the midday sun, the sensitisation meeting concluded with refreshing beverages and an opportunity to welcome questions and feedback from the community. The response from the session was overwhelmingly positive, with many parents remarking how informative and helpful the meeting had been. As such, our team is confident that our partnership at Koch Goma Central School will be fruitful, and very much look forward to meeting the parents again during the school's open day in April. In the meanwhile, our wonderful support worker, Max, is based at the school and is available on a daily basis to support the parents and teachers of the pre-school students.
Stay tuned for more Jumpstart! updates coming soon!