The First Term at Purongo Hill Nursery School
May 27, 2015
Scovia Fwambe is a dedicated nursery teacher, based at one of our Jumpstart! partner schools – Purongo Hill Nursery School. In addition to teaching her K2 pupils, Scovia is also the head-teacher of the nursery school, and juggles an impressive work-load to ensure the smooth running of the centre.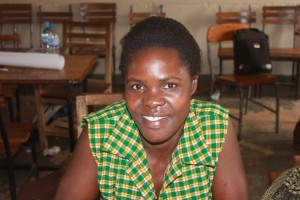 It has been a busy, but successful term at Purongo Hill  -evidenced during their fabulous end of term open day, where parents were able to admire the progress of their young children: when we first met the children in February, many were nervous and shy… but what a difference a term can make! As the children sang, danced, and showed their work to parents and visitors, it is clear that the children have really settled into school, and are learning a lot.
When we met Scovia in February, she was new to nursery teaching, having previously only taught in secondary schools. For this reason, Scovia was selected to attend ECD training at Gulu Core PTC in February, and again at the beginning of May. We recently caught up with Scovia as she reflects upon the first school term, which has just been completed: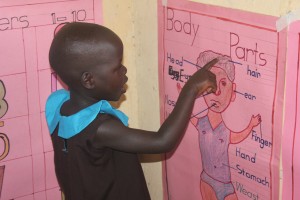 How did you find this first term at school?
After the training at the college, I learnt how to use the Learning Frame Work (LFW), planning, scheming and making the daily routine. Before the training, we were just gambling teaching. We had the LFW, but could not easily understand them.
Are you pleased with your pupils' progress this term? Are there any achievements that you are particularly proud of?
When the pupils came to the centre, their knowledge was very weak. By the end of the term, the pupils could confidently sing rhymes and interact well among themselves. Many of the children cried whenever they were brought to the centre in the morning, but by end of term, they were used to the school environment.
How are your pupils doing in terms of their overall development?
The children used to cry a lot in the morning when they were brought to school. They would not want to be left behind. They are now used to their school environment and their care givers and so now they love school. Many have also gained confidence in themselves and interact well amongst themselves as well as with visitors.
Are your pupils' parents well engaged with their children's education?
Yes, their response when called for school meetings have been very positive, they contribute and share ideas for school development, and ensure that good policies are adopted for the development of the child.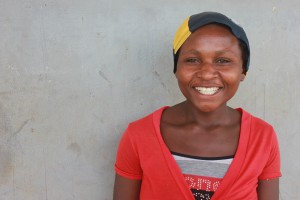 What do you feel has been your greatest moment this term?
My greatest moment has been the school open parents' day. It was a great sharing time with parents and the children. The parents where quite impressed with what transpired during the school term and expressed their appreciation for the good things that have happened.
And your greatest challenge?
My greatest challenge was the fact that this is a newly opened ECD centre and all three of us- the care givers- did not know much about ECD. To catch up and make the centre what it is, we took to making learning/ teaching materials after receiving training organized by African Revival. This took most of our time, but I am quite happy that we now know more from the training we received. I am also more than happy that two of us are undergoing a certificate course at Gulu Core Primary Teachers' College in Early Childhood Development (ECD), courtesy of African Revival. I therefore guarantee you that our ECD centre will even do much better in term two and the other coming terms.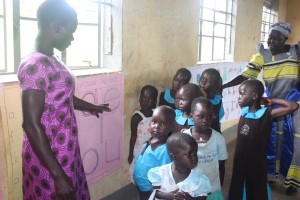 What difference has having new posters/learning materials made to your classrooms?
Once the posters are on the wall, learning is continuous even without a teacher in class. The parents were also so impressed by the posters and the ability of their children to read them during parents open day. Because of these, we are actually looking forward to a bigger pupils' enrolment next term since most parents rated our school as the best in the locality.
Here at African Revival, it brings us great joy to hear such positive updates from the schools which we support. As we continue to work with Scovia and Purongo Hill Nursery School, we will be sure to keep you all updated on the progress of their wonderful young pupils!