5 Days, 5 Photos-A week in the life of African Revival
May 29, 2015
As usual, it has been a packed week at African Revival in Uganda; in fact, our Gulu office has been rather empty as staff have been spending a lot of time on the ground, in the schools we work with. And here is a secret: that is exactly where we love to be. Thank-you for supporting us, we hope you all have an enjoyable weekend!

Monday: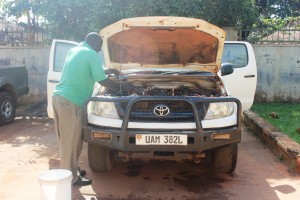 With plenty of activities going on this week, African Revival's car is going to be on the road for much of the week.  Here, our driver Tonny is doing a spot of early morning maintenance to ensure that the vehicle is in tip top condition so that staff can reach all their activities quickly and safely.
Tuesday: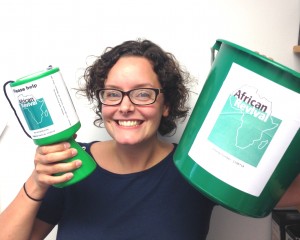 Holly is our fabulous Communications and Fundraising director, who has been part of the African Revival family for exactly a year today! As an organization, we are extremely grateful for Holly's vital work, which keeps our programmes in operation. Happy anniversary, Holly!
Wednesday: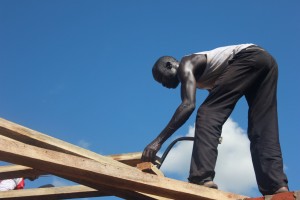 African Revival is in the process of building a teachers' house at Juba Road Primary School. Today, our construction co-ordinator Vincent visited the building site, and found that-in spite of the rains- the contractors are making excellent progress! Here, you can see a builder working on the roof.
Thursday: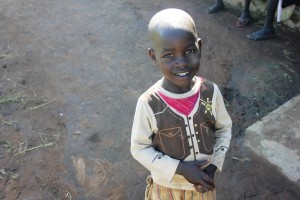 Our livelihoods co-ordinator Francis, and our M&E coordinator Scovia are currently conducting monitoring visits for our School Demonstration Gardens project in Agago and Abim. They are visiting an impressive 20 primary schools; one of the perks of school visits is meeting some of the children of the parents who are involved in the project!
Friday: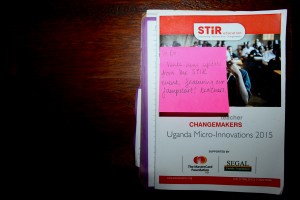 Today, we enjoyed reading about the innovations that teachers from African Revival supported nurseries have implemented into their classrooms, to support their students' development and learning. In fact, at STIR Education's regional event, eight Jumpstart! teachers were recognized for their excellent ideas!