Teacher Training – Zambia
September 1, 2015
We are currently supporting 20 untrained teachers in the districts of Kalomo and Zimba in Zambia's southern province, through a two year teaching training course at Charles Lwenga Teacher Training College.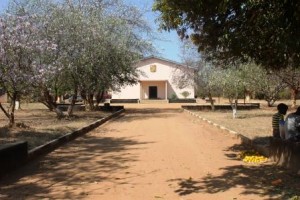 Several years ago, we worked with the local education office to identify 20 community teachers from Kalomo and Zimba who would benefit from teacher training. In these rural districts, there are a large number of teachers (particularly within community schools) who have not had the opportunity to undergo any formal teacher training. Instead, communities in need of teaching staff saw the potential in these bright young individuals, and offered them jobs based on their school results.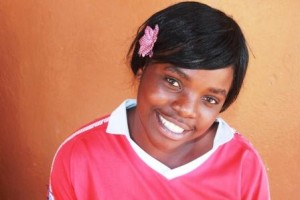 Although many untrained teachers would have liked to have completed a teaching qualification, the significant financial cost involved poses a major block to pursuing further study. As such, we are delighted to have been able to sponsor these fantastic teachers to become fully trained in their chosen profession! Although many untrained teachers are brilliant at their jobs, obtaining a recognized teaching certificate will help them provide excellent teaching, and equip them with the skills needed to manage their classrooms so that their pupils can enjoy the best quality of education possible.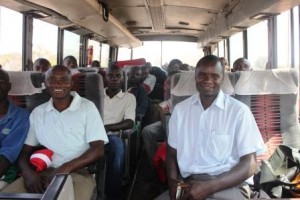 The selected teachers work at community schools which means that they often go without pay as many poor and rural communities struggle to pay school fees. However, many teachers are so dedicated to their profession and their pupils that they keep on coming to teach even if they do not receive any financial gain at the end of the month. But the good news is that once these teachers obtain their recognized teaching certificate at the end of December 2015, they will become government teachers which will translate into a well-deserved regular pay cheque!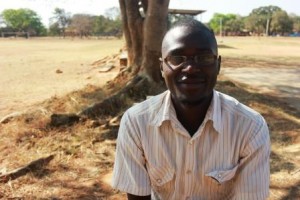 Since December 2013, the selected teachers on our programme have been visiting the training college every three months for 10-14 days of intense training sessions.  During these sessions, the teachers have deepened their knowledge of all core subjects, learnt how best to teach challenging concepts, how to manage and discipline pupils, and how to create learning resources – thus making their classrooms positive, productive and exciting places to study. Although the course is full-on, with classes running from 7.30am until 5.30pm, the college takes good care of the teachers, with comfortable dorms, regular tea breaks, and we hear the catering is delicious!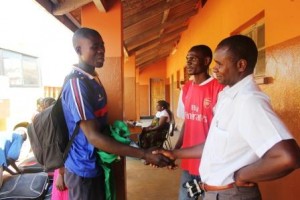 The teacher's most recent training session began on 26th August, when they all met in Kalomo and piled into a hired bus to make the two and a half hour journey to the college. The teachers have made this journey many times together now, and have built up some great friendships as they chat, laugh and even engage in some deep philosophical conversations as they pass away the time. The teachers are now on a home run, with just a few more months to go until they have completed their course. We hope that the group remain motivated and energised for this final stretch, and we cannot wait to celebrate all their hard work once they graduate later on in the year!