What makes a happy, healthy school for learning children?
September 9, 2015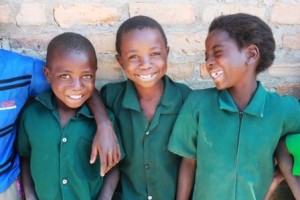 We recently visited Siamwaamvwa, a school in Zambia's Zimba district, to see the difference clean water, washed hands and adequate toilets make to rural schools.  Established in 2003 by the local community, the school has 560 pupils who attend from surrounding villages – with some children walking 13km each day to get to school.
Sourcing water remains a continuous problem for the school as the district is very dry and barren. There are five boreholes in the village, but all are dysfunctional. The next nearest water source is a river which is a 5km walk away.  In the dry season, water levels become very low and water becomes increasingly scarce. To counteract this, African Revival is repairing the school's borehole, which will benefit the whole community.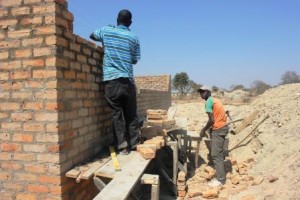 Currently the children and teachers use rudimentary hut pit latrines which are unhygienic and close to collapse, so with funding from Just a Drop we are constructing latrines for teachers, girls and boys, along with girls washing and changing facilities, and also installing hand washing facilities. The school will set up a maintenance committee upon completion to ensure that the latrines can serve children and teachers for many years to come.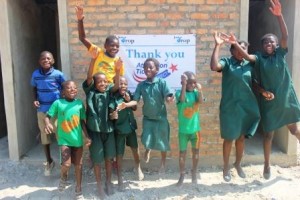 In addition to improving hygiene at the school, the facilities will be particularly beneficial to girls, as they will be able to wash and change during menstruation, rather than miss class. These facilities will make a huge difference to school life when the children return in September.