Welcome Patrick!
February 26, 2015
We are very pleased to announce a new addition to the African Revival family! Please welcome Patrick Ocaka, our new Administrative Assistant/Agricultural Field Officer.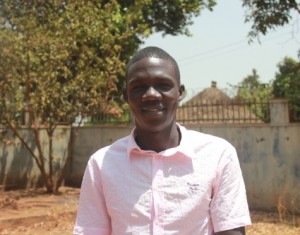 Patrick completed a six-month internship at African Revival in 2014 before joining the team full-time in January 2015, based at the field office in the Amuru district. Patrick is passionate about agriculture, and is delighted to be currently working on our Bestseller project where he is instrumental in ensuring the smooth implementation of the programme, through providing administrative and technical support in the field.
Coincidently, Patrick's primary school teacher was actually our education co-ordinator Richard, and he even met African Revival's founder (Tony Allen) on several occasions as a child! Outside of work, Patrick enjoys reading novels, watching football, and attending church gatherings.