Volunteer Interview – Rachel
March 19, 2015
Ever wondered what it's like to volunteer with African Revival? Wonder no more! Over the next few weeks, we're going to bring you interviews with our current volunteers, both in the UK and overseas, so you can find out exactly what our volunteers get up to and why their contribution to our work is so important.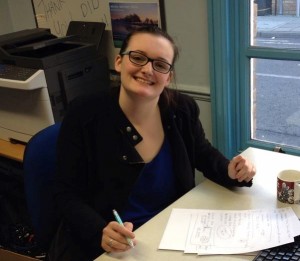 Today, we're talking to Rachel Hopkins – our wonderful and hardworking Fundraising & Communications Volunteer in the UK office. At the moment, Rachel is doing a masters in Development Studies at SOAS , after finishing her degree in International Relations and History last summer. She has previously volunteered in Kenya and Nicaragua and hopes to spend lots more time doing field work and travelling after she graduates.
How long have you been volunteering with AR?
I started volunteering with AR at the end of November at the Winter Warmer Walk and Hampton Hill Parade, and then started doing one day a week at the office.
Have you ever volunteered before?
I was a girl guide until the age of fourteen and then began volunteering as a young leader. I've also been to Kenya and Tanzania and worked with young women in slums in Nairobi, young HIV/AIDs orphans in Kisumu and visited an orphanage and vocational education projects in Arusha. During sixth form I went to Nicaragua and spent ten days at a school on Ometepe Island, decorating classrooms and teaching English. We also paid for a new roof for the outdoor community centre.
What made you get involved with AR originally?
I wanted to volunteer for a small organisation where I really felt I could make a difference but also start to build the skills that I need to begin a career in International Development.
What kind of activities have you been involved in at AR?
I've mainly been involved with fundraising from Trusts and Foundations, which has been really interesting and taught me lots.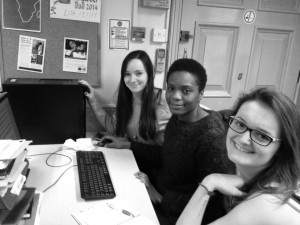 What's the best thing about working with AR?
Because AR is a small charity, you know that what you are contributing is really making a difference. I love coming into the office on Monday and working with Holly, Emily and Colleen in such a welcoming and supportive environment. Volunteering with a small organisation you get to do lots of things you wouldn't for a bigger charity. African Revival is giving me the confidence to go out and pursue a career in International Development!
What's the most challenging thing about working with AR?
I have no answer to the last one – there's too much support in the office for anything to be a real challenge!
If you'd like to apply to volunteer with us, check out our Volunteers page to see our current vacancies.