Uganda says Goodbye Jade!
August 7, 2015
Today is a sad one for African Revival, as we say goodbye to our wonderful Fundraising and Communications Volunteer out in Gulu, Jade Beakhouse.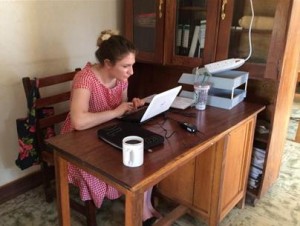 Jade joined us in February, after completing a Masters Degree in Humanitarian Studies at the London School of Hygiene and Topical Medicine and having completed her dissertation research in Chad, where she grew up. From the minute she arrived in Gulu, she has been an absolute inspiration to all she's worked with, with her amazing work ethic, infectious enthusiasm and all-round positivity!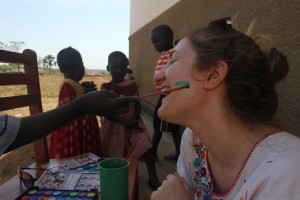 She has filled her time in Uganda undertaking numerous field visits out to our partner schools, interviewing students, parents, teachers and many more members of communities we work with, writing brilliant reports and updates, and generally providing the whole AR team with top-notch stories and photos from our work in the field. Not only has she been a brilliant volunteer, she has also been a brilliant friend to fellow volunteer Alex, and to the whole Uganda team who welcomed her so warmly in Gulu.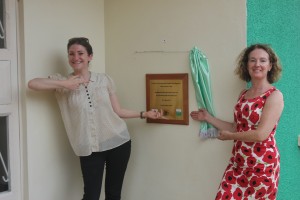 Jade will be sorely missed, both by the team in Gulu, and the team in the UK (especially her bouncy e-mails, constant culinary delights and her fantastic photographs), but we also have some good news – from the 18th August, Jade will be continuing her position with us in our Kalomo office in Zambia until early October! We'd like to thank Jade for her fantastic contribution to AR from Uganda, and cannot wait to see her work from Kalomo over the coming months.
Keep an eye on our news page and social media for all Jade's latest content from the field 🙂 Here are some top moments from Jade's time in Gulu: