Teacher Profile: Meet Mrs. Shanachenga!
September 17, 2015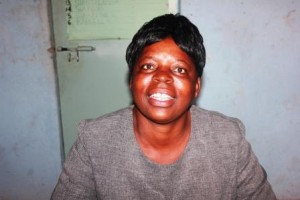 We would love to introduce you to Mrs. Shanachenga, the acting head-teacher of Inkumbi Basic School, located in southern Zambia's Zimba district. Mrs. Shanachenga lives on the school compound in one of the teachers' houses with her husband and some of her children, including her youngest, Timothy, who is enrolled in grade 1 at the school. The mother of seven children, Mrs. Shanachenga's family is rapidly expanding; she already has five grand-children!
Mrs. Shanachenga qualified as a teacher in 1994 in Livingstone, and then went on to study for an additional teaching diploma before beginning her teaching career in 1995. Mrs. Shanachenga has been at Inkumbi Basic School for almost two years now teaching Grade 2, and she is also enjoying her new position as the acting head-teacher: "I am enjoying being the acting head-teacher; I am learning a lot. When you are not in administration, you might look and say that it is an easy job, but now that I am in this position, I have learnt that it isn't easy- there are a lot of challenges but I like it. I would love to be promoted to be a permanent head-teacher one-day!"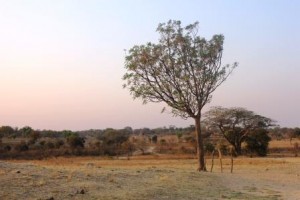 Mrs. Shanachenga loves teaching, but it actually wasn't her original career choice. However, she just couldn't ignore her natural aptitude for teaching: "at first I had no interest in teaching, I wanted to work in the government in the Ministry of Defence; I went for interviews but I failed. However, I knew that I had a talent for teaching. That gift was apparent from when I was young…my fellow pupils would ask me to teach them, because I was very good especially in maths and science. After class, if my peers didn't understand something, they would ask me to teach them, so I would go to the blackboard and explain the lesson to them again. It showed that I was a teacher from birth so it made sense to go into teaching; it was very easy and very natural to me." It seems that Mrs. Shanachenga has inspired a new generation with her love for teaching, as her oldest daughter will be following in her teaching foot-steps and will be starting teacher-training next year!
Mrs. Shanachenga particularly enjoys teaching younger classes, and loves teaching her grade 2 class and contributing towards their development: "with teaching, what I like most is that you can see how children develop- some children have no problems learning, but others may need help. And once you help them nicely, then they will catch up. I like using my special skills to help all my pupils do well." Mrs. Shanachenga hopes that with help, her pupils will grow up to "enjoy employment. Once the children are well-educated, mixing with people is easy and they will be able to go anywhere and do anything as long as they have their education."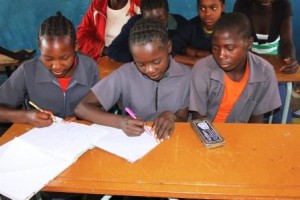 Although it is a rewarding vocation, being a teacher in a rural school admittedly has its fair share of challenges. Mrs. Shanachenga explained them to us: "over-enrolment is a real challenge in the rural set up; all our classes are over-enrolled and we only have 12 teachers for 736 pupils. For example, in grade 2, there are 93 pupils, so it is not easy for me to teach effectively because I need time to spend with children who need extra help. So it is a challenge, especially because we don't have adequate teaching materials." In spite of these difficulties, Mrs. Shanachenga and her entire teaching staff work very hard to give the children of Inkumbi the best education possible. With her dedication, we are sure that Mrs. Shanachenga's pupils will not only excel in school, but also grow up to do great things!