It's official: Teachers are change-makers
September 9, 2015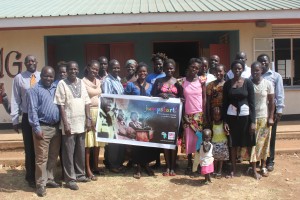 Over the past few months, our jumpstart! team and our partners STIR Education have been mobilising "teacher-changer networks" in the Nwoya district of Northern Uganda. The networks, which meet 4 times a term, act as forums for teachers to brainstorm ways to improve their schools. In the past, innovations have included strategies for improving school discipline, as well as school hygiene.
We recently learnt that from 1,000 micro-innovation submissions nationwide, two of our fantastic jumpstart! teachers have been selected as finalists.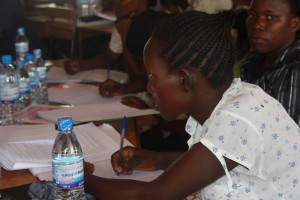 Our teachers, Stephen and Charles, came up with innovations to energise their classes and increase punctuality and attendance. The ideas will now be implemented in classrooms nationwide. They will be congratulated officially at a year-end summit in Kampala, receiving certificates from Roehampton University and STIR Education. We send our congratulations on to Charles and Stephen and all the teachers we work with, for continuing to inspire change and bring about a better quality education for their pupils.