Sunday: Community Innovator
February 23, 2016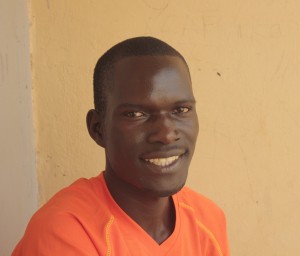 Sunday is only 22 years old, yet already he is the headteacher of Lacek Community School in Nwoya district! To hold such an important position at such a young age is testimony to both his considerable talents as a teacher and to how highly he is considered in the surrounding community. But Sunday is not just a Headteacher. He is also participating in the Teacher Changemaker network, which we coordinate in partnership with STIR Education in Northern Uganda! So far, Sunday has implemented an incredibly successful Village Savings and Loans Association in Lacek School (they have saved an impressive 3,775,400 since May) which is also helping to bring parents closer to the school to monitor their children's education, improving student motivation and performance. Read on to discover how Sunday is changing the way the local community views education and impacting on the next generation at Lacek Community School!
My parents were escaping from the Lord's Resistence Army, so I was born in Gulu. But our original homeland is in Kinene. We moved back to Kinene in 2006 when the war ended. I was 13 years old. I have only 3 brothers without any girls. My mother gave birth to 4 girls but they all passed away. There were only 4 boys left. I have four half brothers and sisters from my fathers second wife. We all live together in Kinene. My father had many wives, almost 11. He is 80 years old now.
Teaching became interesting to me because of a certain teacher in my primary, called Mr Laloo. That teacher really made me who I am. I struggled to learn English, so he put a lot of work into teaching me how to speak and write well. I liked the way he taught me, and I promised to myself I would become a teacher.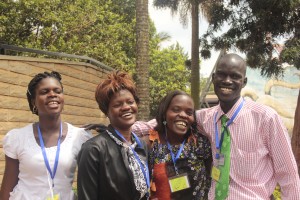 Being part of the Teacher Changemaker network made me realise that the problem in our schools is parent engagement. It touches me. There is a lack of parent engagement in these communities – parents have very negative attitudes towards education. I saw that many were not able to pay their children in school. I sat down with the School Management Committees and asked, which is the best way we can help these parents? I decided to bring the Village Savings and Loans Association (VSLA), which other localities are doing successfully. When they save money for 2 months, that money alone is able to pay the school fees for their children. So I decided to mobilize parents. Many parents joined me. Every week they come and save their money in the pool. So far they have saved 3,775,400 (since May 2015).
Children are getting benefits from their parents being in the VSLA. Their parents can borrow money and pay them, buy for them uniform, the scholastic materials. Also, the parents are able to monitor their children, whether they are in the class, whether they are learning. They first move around all the school compound checking what is wrong, what is good, and they feedback later.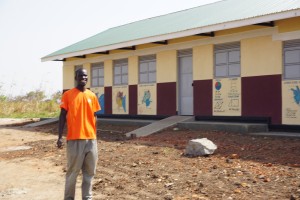 In our culture, when you are a teacher, people prefer to be like you, because teachers are able to make unknown known. So people take teachers as the most important thing for the community. The change makers. Whenever there are any problems they first consult the teacher. During village meetings, I am always the chief's guest when they are making bylaws. I help them to decide which ways to manage the schools and build the community. And when we are making school rules, we invite the chiefs to help. So when the child is not at school, we can give a phone call to the chief to inform him about the problem within his area of service.
I am getting some great advice from the network, like its OK to make mistakes. For us we take mistakes as a very bad thing. When we make mistakes in the Ugandan education system, people do not like it. But when I see anyone making mistakes, I just help them, and do not tell them off. The network always tells us that through mistakes, you can learn.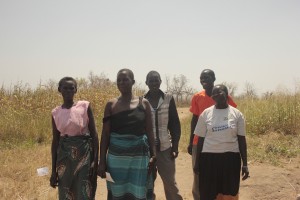 The part of the network that has motivated me a lot is friendship. Before, I didn't know any of the other teachers in Nwoya district who are now in the network. I speak with my friend Gino (a pre-primary teacher at Purongo Hill Primary School) by phone almost daily. We just call each other and share the things from our day.
In the future, after going for my ECD diploma, I'm hoping to be a tutor and train teachers in Early Childhood Development. I can see myself so much specialised in the ECD because I understand young children's behaviour.

My daughter, she is very stubborn! She is around 2 years old. At around 1 ½ years, she was also able to speak. She acquired language very early. I play with her everyday, even if she is not understanding everything I say. She is called Akello Charity Hope. She loves playing, she plays so much. When I reach home in the evening, we sing songs together. I will arrive and she will immediately come to me to sing songs, to speak funny things. In the future I want her to be like me – a teacher.