Don't forget your girls
March 8, 2016
This International Women's Day, we hear from inspirational Head Teacher Lily-Rose on what she is doing for Girls Education in Northern Uganda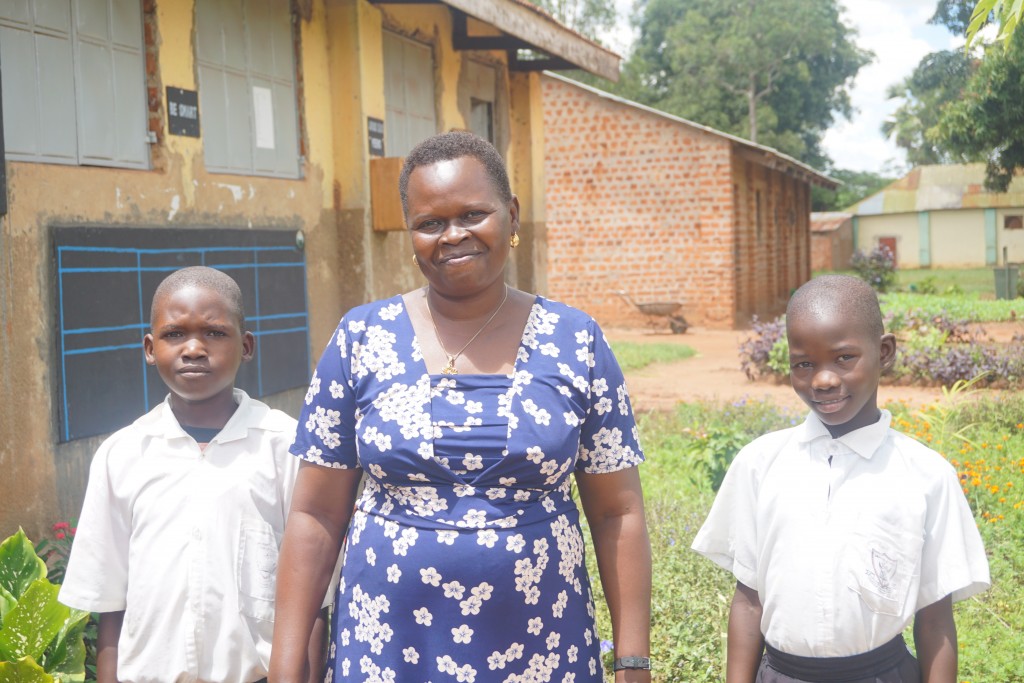 "Right from when I was in primary school, I admired teachers. They were well-respected people with good families. I had one teacher called Rosabella. She was organised and hard working, I said to myself, 'The day I become a teacher I will be like Rosabella'.
This is my fifth year at Anaka Primary School, but I've been a Head Teacher for 15 years. Many people here know me and that makes me proud to be a Head Teacher. What I enjoy most about my job is having children who are disciplined, parents who love their school, and teachers who work together. This makes me very happy.
As an important lady in the community, I try to share my own experiences with our girls. I was once a young girl too with the same challenges. I have female teachers who are role models and we have monthly meetings with the girls to discuss any issues. On top of that, we have built girls' changing and washrooms and we have trained the parents on how to make sanitary pads.
At least once a term I invite female parents to the school. Not all of them know how to take care of their girls. Some of them don't provide basic items like soap or sanitary pads. We help the parents understand their responsibilities. We tell them to provide for their girls so they don't get interested in the men outside school. By providing for our girls at home, we can keep them in school.
Above all, I'm a mother and a role model to these girls. I hope that because of me, many girls will continue studying and will become something in the future. I hope many successful girls will come out of my life!
My advice would be to send your children to school. When many people are educated, the country will never remain poor. And don't forget your girls. Some parents treat their boys as if they are special or more important than girls, but I tell them to treat their boys and girls equally. All of them are special people who can succeed in anything."