New classrooms
July 25, 2016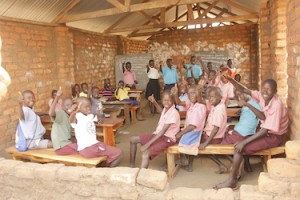 Thanks to our wonderful supporters in the UK, we have also raised enough money for new classroom blocks at Koch Lila primary school and Lacek community school.
Whenever we help schools with a new construction, we always ask the school community to make some contribution – according to what they can afford.
We visited both schools and found parents at Lacek community school have already bought sand to make mortar. And at Koch Lila, parents have made 15,000 bricks – almost enough for the whole construction!