Growing season in Northern Uganda
July 25, 2016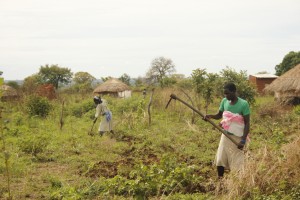 Dark green fields indicate the rainy season has started in Northern Uganda. And with it, the new growing season. We support 15 school demonstration gardens in Amuru District. Parents with children at the school farm these gardens while African Revival staff give training, support, and advice.
Each group selects the crops they would like to plant. Staple crops include maize, rice, millet, and cassava. And parents also choose fruits and vegetable like onions, eggplants, peppers, avocados, tomatoes, oranges,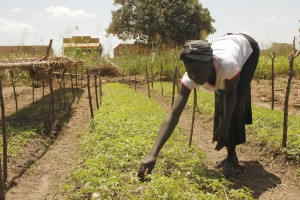 mangoes, bananas, and pineapples. This season we have been busy helping farmers sow
seeds in nursery beds and transplant into main gardens.
School demonstration gardens bring parents closer to their children's school so they become more engaged in their children's learning.