Kevin: Teacher Changemaker!
February 11, 2016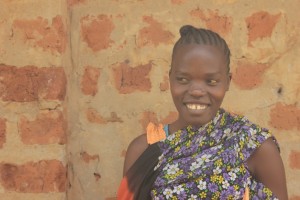 Kevin, aged 23, is a primary teacher from Anaka P7 Primary School, and a fantastic Teacher Changemaker! She is participating in STIR Education's Teacher Changemaker network, which is designed for teachers to share ideas and innovations, as well as to provide a source of motivation for educators in what can be a difficult working environment. African Revival's Jumpstart! team has been helping STIR to manage the network in Nwoya district, where we caught up with Kevin to find out how the Changemaker network is benefitting her and her students!
I teach in the primary section of Anaka P7. I like the lower primary classes because they are young and friendly, so I enjoy interacting with them. The Teacher Changemaker network has given me a lot of methods about how to handle children, especially children with behavioural problems. It has given me more skills to handle the stubborn ones, the latecomers, and others with different problems.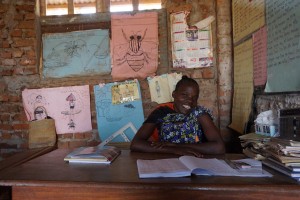 The best thing about being part of the Teacher Changemaker network is that we meet many Changemakers who give us many new skills. I have learnt the qualities of a good teacher, how to handle the classroom situation and how to make the classroom into a good learning environment.
Being a Changemaker means being a teacher who is an all rounder, being a teacher who has a growth mind-set not a fixed mind-set and a teacher who is always ready for anything. As a Changemaker, you have to practice what you preach. You have to be innovative, influential, creative and motivate the learners.
This year I will use one micro innovation that I call 'I do, we do, you do'. I will first do on my own as the learners watch and learn from me. Then 'we do' together. Then 'you do' – one particular learner will do as I observe and correct the work. We had some training about this. I've tried it before and it always works very well. Even during our teacher training, we do the exercises like this and it's a nice technique.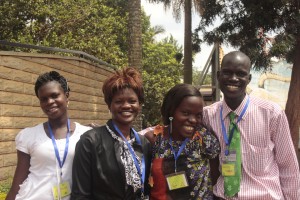 Since being involved in the Teacher Changemaker network, I have one success story about a child who didn't enjoy learning. The child came from a long distance away, so the problem was lack of lunch, because at school we don't provide food for the learners. I decided to talk to the parents of the child to make a plan. I started by advising them that in life there is mostly one thing: if the stomach is full, the brain will be open to learning new things, but if the stomach is complaining, the brain is focused on the stomach. The parents followed my advice and sent the child to school with packed lunch. Soon after, the learning behaviour of the child changed – they came to school early and concentrated in class. When the year ended last year, the child passed very well. After I saw the positive progress of the child, I told my fellow Changemakers in my school about the procedure I had used.
The happiest moment I have ever had is when I graduated from teaching college. I found that during my school practice I got an A! I celebrated this moment, because it's the moment I became a qualified teacher.

I want to go to the next level of education. I want to do a degree in primary education. If I can, I'll try East African International University in Kampala where this year's STIR Education summit was held. I will work very hard to achieve this goal.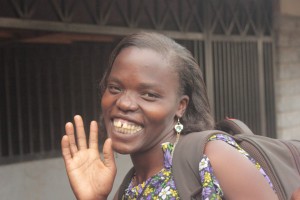 My role model is my dad because he is a teacher, so I've also decided to take his profession. He is a head teacher in St.Luke's Primary School in Nwoya district. I always look at what he does and admire him because he is funny, friendly and nice.
If I could give one piece of advice to a group of people it would be to be comfortable with change. They should not be static. If change comes, they should be open to new things. Like if a new teaching innovation is introduced we should embrace it.