Golf Day Headline Corporate Sponsor Announced!
February 15, 2016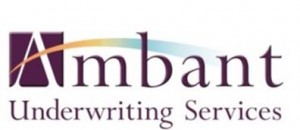 We are delighted to announce that Ambant Underwriting Services will be the Headline Corporate Sponsor at our upcoming Golf Day at the Warren Estate in April!
Ambant provides professional services to the Lloyd's, London and International Insurance Markets. This is the first year they have taken part in our annual Golf Day and we are thrilled to welcome them to the African Revival family for what is sure to be another fantastic day's golf and fundraising!
Thank you Ambant
Interested in entering a team of four at our Golf Day? Get in touch with Emily on 020 8939 3190 or send an e-mail to emily.brewster@africanrevival.org.