Jumpstart! Uganda: Programme Update
November 17, 2016
A huge thank you to all our generous donors who have made jumpstart! possible, here's an update of what we've achieved so far.
Education: We are working with 10 nursery schools and over 7,000 children in the rural Nwoya District of Northern Uganda to improve the quality of education available.
Jumpstart! focuses on Early Childhood Development (ECD), cost- benefit rations of ECD investments reveal average returns of around 4-5 times the investment amount.  The programme has various aspects detailed below: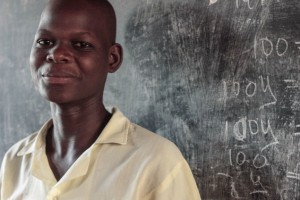 Teacher Training: We have trained 26 nursery teachers and an amazing 433 primary teachers in ECD.  We have also trained 10 nursery teachers to become qualified caregivers.
Playgrounds: We have built nursery playgrounds at 4 schools, and have secured funding from The Prince of Wales Charitable Foundation for additional playgrounds.  These bright and colourful playgrounds are unique in the area – so as well as allowing children to play in a safe, stimulating environment they have attracted lots of interest from the local community!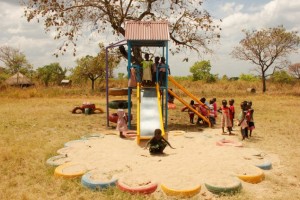 Speed Schools: In March we launched our accelerated learning programme for children that had missed out on a lot of school.  In just 10 months, we aim to take 750 children through the curriculum they have missed during the first three years of primary school.  We have already trained 30 facilitators who are underway teaching 724 out of 750 pupils.
Thanks for reading, if you want to discuss any of our projects, or projects we are currently looking to fund please don't hesitate to get in touch. Team AR.