Introducing Speed School!
May 5, 2016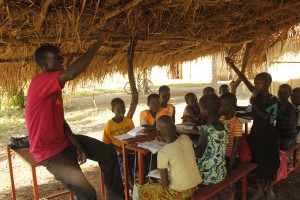 In rural Nwoya district, Northern Uganda, many children are not in school. Some have dropped out – others have never been to school at all. The reasons for dropping out are myriad. Some families do not have enough money to pay the fees for multiple children at school, as well as school uniform and scholastic materials. Other children are required to stay at home to care for sick relatives or help with household chores.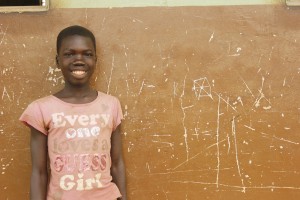 Molly (right) is one young girl who, at 13 years old, had never been to school until she enrolled in Speed School. Her uncle, who she lives with, did not allow her to go to school; instead she stayed at home to do most of the cooking and cleaning. And hers is not an isolated case. Sarah, also 13, had to drop out of school when her father spent all the money meant for school fees on the bride price for Sarah's step mother. Paying dowry is still a tradition in northern Uganda and often impoverishes families. After the money had been used on his new bride, Sarah's father asked her and her 4 siblings to stay at home until he found the money for their education. 3 are now enrolled in Speed School, which is a free initiative.
The reasons why children have dropped out of school are complex and difficult to address. But now a new initiative called Speed School, implemented by African Revival in partnership with Geneva Global, is aiming to get these drop outs back into school. The Speed School programme was previously implemented by Geneva Global in Ethiopia. The project was such a success that it was brought to Uganda and adapted to the national education system. African Revival is now managing 30 Speed School classes, each with 25 pupils. Over one year, we aim to educate and reintroduce 750 pupils into mainstream education and address the root causes of primary school drop outs and absenteeism.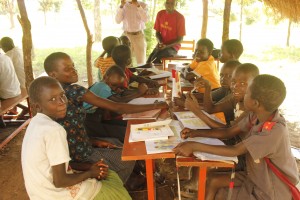 Speed School is an accelerated learning programme which will teach children the first 3 years of the primary curriculum, after which they will re-join the formal education system in Grade 4. Children are taught using effective participatory and child-centred learning methods which the Speed School teachers (called facilitators) learned during an intensive training session at the start of the project. The facilitators are also taught different ways to lesson plan, make learning aids, and encouraged to place an emphasis on critical thinking skills in class. Reduced class sizes of 25 pupils (the average teacher-pupil ratio in government schools is 1:80) also makes classes easier to manage and improves behaviour and pupil motivation. Moreover, the facilitators are from the local community, so as well as teaching the condensed curriculum, they can also monitor their pupils to ensure that they stay in Speed School and do not drop out again.
As well as Speed School classes, Geneva Global have also established self-help groups for the parents of the enrolled pupils. In these groups parents – primarily mothers – will be trained in Income Generating Activities to economically empower them so they are able to meet the financial demands of educating their children. These activities may include Village Savings and Loans Associations (VSLA), agriculture or business activities.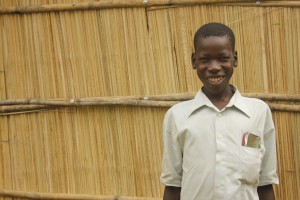 By ensuring the parents are empowered economically, the Speed School programme aims to address one of the main reasons why children dropped out of school in the first place: lack of money for school fees. Even if parents want their children to gain an education, school is not always a priority. Richard, a bright-eyed 13 year-old, dropped out of school in 2012 because both of his parents had died. He now lives with his grandmother, and has a hand-to-mouth existence: his grandmother is frail and can only generate enough money to feed Richard. No money is left for school fees. But now Speed School is helping Richard to study again and get an education, so one day he can achieve his dream of becoming a pilot: "I want to be a pilot so I can move in different places, and learning ways of living and different cultures". Motivated and focus, we are sure Richard, along with the other children in Speed School, will excel this year in this supportive programme and go on to succeed in the future.