High Sheriff of Surrey Garden Party
June 26, 2015
Yeste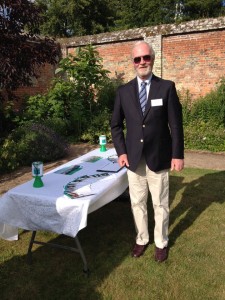 rday, Fundraising & Communications Officer Emily, and Community Volunteer Ian from the UK office attended the High Sheriff of Surrey's annual garden party in Painshill Park – after a very kind invitation from the High Sheriff herself (and African Revival Trustee!), Elizabeth Kennedy.
We had a wonderful evening spreading the work about our projects in both Uganda and Zambia, meeting other lovely people from locally based charities, and signing people up to our newsletter so they can keep updated with our work – which you can do here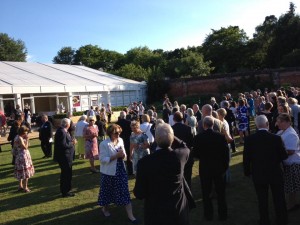 We are very proud of the incredible work our programmes teams do for nursery and primary education overseas, and relish the opportunity to share it at events like this. Thank you to Elizabeth for inviting us, and to Ian for volunteering his time.
Do you have an event where we could come and have a stand or give a talk to tell more people about what we do? Get in touch! 020 8939 3190 or info@africanrevival.org