Golf Day – Thank You
April 29, 2015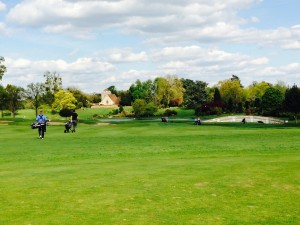 A huge thank you to all our golfers who attended our 10th Annual Golf Day yesterday. It might have been a little breezy but otherwise we had great weather – and it was a close battle between teams from Call Connection, Academy Insurance, Chaucer Insurance, Open GI , 1 Answer Insurance, Be Wiser Insurance, Transactor GSL, Ignition Select, The A & A Group, CCL / Hertz, XS Direct, David Rasche Consulting and a team headed up by our trustee Glen James. Well done to our champions Academy Insurance who claimed the winner's shield!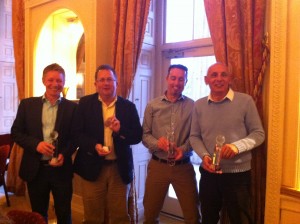 A big thank you to all who for attending, playing our Hit The Green competition and bidding so generously in the auction. We're delighted that the amount we raised was an amazing £11,020. This will go a long way towards supporting our education projects in Uganda and Zambia – and really is a substantial amount which will have a big impact on our work. We want to make sure every child can go to school and get a quality education – so thank you so much for helping us work towards this vision. It makes a huge difference.
Thanks to our host Steve McPherson, our great volunteers Gerry and Gemma, Stoke Park Golf Club, all those that donated auction prizes and our auctioneer Nick Carter.