Cubu Primary School – WASH
August 20, 2015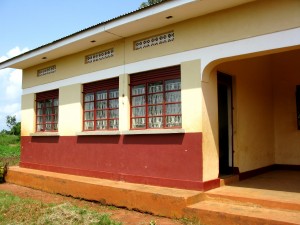 Cubu Primary School is located in the leafy suburbs of Gulu. African Revival has worked with the school since it first opened, at the height of northern Uganda's LRA's insurgency. Over the years, we have continued to work in close partnership with the school to transform it into a positive and safe space to study for its 400 students.
One of the areas in which we have invested is water and sanitation, because ensuring a fresh supply of water helps facilitate good hygiene practices – such as hand-washing, and regular cleaning – which can promote the good health of pupils and teachers. A healthy class is always going to be a happier and more productive class, and of course more likely to ace their exams!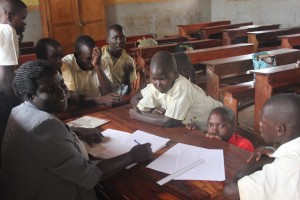 As such, we drilled a bore-hole on school grounds to provide the school and its pupils with a constant supply of fresh water; the water is used for cleaning, cooking, and washing. The school has built washing and changing rooms, and is now able to provide water and buckets so that pupils can bathe at school…particularly handy after PE classes in the midday sun!
The water supply has also been instrumental to combating the retention of female pupils. Like in many schools across Uganda, girls at Cubu begin dropping out of school from P4 due to early marriage, pregnancies, difficulties in managing periods, and chores at home. In addition to carrying out extensive community sensitizations to demonstrate the value and importance of educating girls, we provided sanitary items to help girls better manage their periods at school.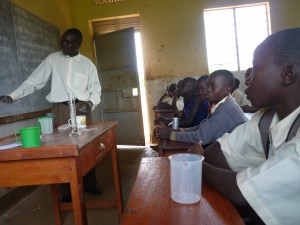 In particular, the washing rooms we built have helped girls to manage their periods without compromising their time at school. The teachers have assured the girls that they are free to use the facilities, and help themselves to plenty of water to keep themselves clean without having to go home and subsequently miss classes. We are delighted to hear that these interventions have been effective, as the school has now achieved gender parity in school attendance – in fact, girls now surpass boys in most classrooms, which is extremely rare in Uganda. It is encouraging how something as simple as water can transform a child's school experience, and can contribute to a child's completion of primary school.