African Revival Needs Motorbikes!
November 19, 2015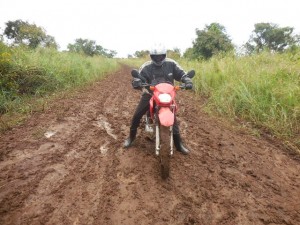 We are currently looking for funding for two motorbikes in Uganda! Our Uganda team use motorbikes every day to visit our projects in schools and communities across the north of the country.
Motorbikes are the preferred means of transport for our staff as they are often the only way that staff can reach very isolated schools. In northern Uganda, many rural communities lack even the most basic road infrastructure. In some cases, the only access routes to some of the schools where we work are rough dirt tracks, barely visible amongst the thick undergrowth. Cars struggle to cope with these routes – so this is where motorbikes come in! They allow staff to reach project sites quickly, enabling them to properly cover multiple schools in a day and increasing the amount of support we can offer to our beneficiaries. And not only are motorbikes more resilient than cars through rural terrain in both dry and wet seasons, they are also cheaper to run and repair if needed.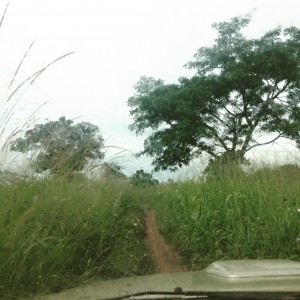 However, we currently have a significant shortage of motorbikes at our Head Office in Gulu, northern Uganda. This limits the effectiveness of our work, as employees wait for use of the motorbikes or wait to use more unreliable and expensive vehicles. Francis Nyeko, our Livelihoods Project Coordinator, highlights the problems this causes:
"This will affect work because there are multiple project sites/schools/districts and the vehicle cannot manage to take staff as scheduled. Field work will be scaled down because field staff will have no means to reach out to beneficiaries to implement projects."
Having an extra two motorbikes will ensure that this scaling back of our work doesn't happen. In fact, as Vincent, our Construction Project Co-ordinator states: "having more bikes would mean each project staff member could be assigned a bike. This would mean more coverage and frequent visits to address the project needs effectively".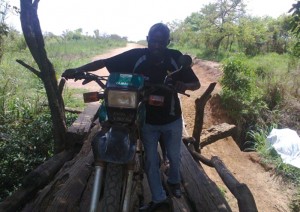 Increasing the number of motorbikes would therefore not only ensure our work isn't scaled back, it would also increase the amount of schools and communities our staff are able to reach. However, in order for this to be possible we need to raise £6,187 to purchase the two motorbikes. Can you help us reach this target?
You can donate online (please make sure you get in touch with us to let us know your donation is for motorbikes), over the phone at 020 8939 3190 or by sending a cheque (made payable to African Revival) to African Revival, 161 High Street, Hampton Hill, TW12 1NG. You can also e-mail us at info@africanrevival.org if you would like any further information.
Thank you!