Invicta Grammar School's Race Night Fundraiser
February 10, 2016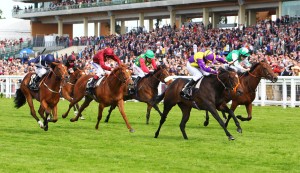 At African Revival, we are very fortunate to be supported by a wide range of individuals and organisations. We would like to take this opportunity to highlight the dedication and hard work of Invicta Grammar School's Young Chamber Group, who have kindly chosen to support us with a number of fundraising events this year.
In January, Invicta hosted a Burns Night Supper which proved very successful! We are now looking forward to their Royal Ascot Race Night on 19th March 2016. Guests, no doubt dressed to the nines, will take part by betting on virtual races projected onto a large screen for all to see.  Other entertainment is also promised, along with that classic fundraising tool – a raffle! We can't wait to hear how much of a splendid evening all the guests have had, and look forward to hearing the final result of the group's wonderful fundraising efforts!
It is through the support of organisations and individuals such as this Young Chamber group that African Revival is able to carry out our education and community empowerment projects in Uganda and Zambia. If you think your business, school, or pals would like to get involved by organising a fundraising event, but need a little inspiration to get you started, please get in contact! We are full of ideas and can support you through your plans to build a fun, exciting and successful fundraising event.