ZAMBIA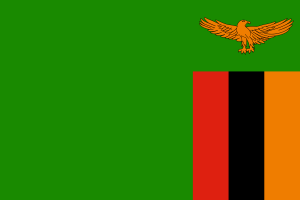 Capital- Lusaka
Area- 752,614 sq km (290,586 sq miles)
Population- 17.35 million
Life Expectancy- 63.8 years
Average age- 17.6 years
GNI per capita- $4100
In four decades of independence, Zambia has found peace but not prosperity; despite its economic growth, Zambia is still one of the poorest countries in the world with 60 percent of the population living below the poverty line and 40 percent of those people living in extreme poverty.
Zambia's education system has suffered a decline over the past 20 years. Despite the government's reforms, there has still been a lack of investment in education. Yet with half of Zambia's population under 18, education needs to be a key priority area and we are addressing this issue every day.
African Revival Zambia currently works with around 20 schools in the Kalomo District in the south of the country. Focusing on improving retention of girls in education through our Girls & Sanitation Programme, School Demonstration Farms, and infrastructure by building classrooms, teacher housing, latrines, handwashing stands, boreholes, rainwater harvesting tanks. We assist each school with projects designed to help improve their learning environment and quality of education, in line with their priorities.