Welcome Jess!
July 30, 2015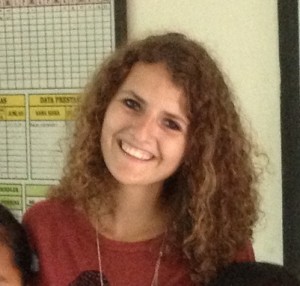 We've recently welcomed Jessica Debicki to the UK office as an Events Management Volunteers. Jess is currently studying English Language and Linguistics at the University of York and hopes to pursue a career in the charity sector, focusing on education/world development. She has previously volunteered in Costa Rica and Bali, teaching English to children. She feels strongly about the importance of education for all, which is why she was drawn to African Revival.  Jess loves to travel and hopes to visit every continent.
Having now volunteered with us for a few weeks, we caught up with Jess to see how she was finding life volunteering at African Revival.
How long have you been volunteering with AR?
I have been volunteering with AR since the beginning of July 2015.
Have you ever volunteered before?
Yes, in 2013 I volunteered in Bali and Costa Rica, teaching English to children.
What made you get involved with AR originally?
Ever since I first volunteered, I've wanted to do more. I believe education is essential so wanted to be involved with giving more people an opportunity to learn. I also want to go down the charity route once I finish university.
What kind of activities have you been involved in at AR?
I have been involved with helping Holly organising the upcoming Bond Ball which is really exciting.
What's the best thing about working with AR?
Working as a team. Everyone in the office is so friendly.
What's the most challenging thing about working with AR?
Trying to contact Bond stars for autographs?