February 17, 2016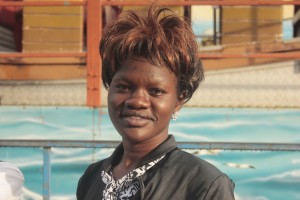 Irene started her early career as a tap dancer. Trained for a year by a man from California named Jack, she still has a real passion for the dance with 'the glass shoes'. Now an Early Childhood Development teacher in Anaka P7 Primary School in Nwoya district, Northern Uganda, she regularly brings song and dance into her lessons as a way of energising her pupils and bringing her classroom alive. This interactive style of teaching is just one of the things she has learned from participating in Teacher Changemaker network, implemented by STIR Education and coordinated in Nwoya district by African Revival.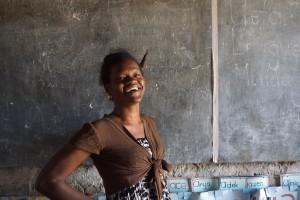 The Teacher Changemaker network encourages teachers across Uganda to introduce 'micro innovations', new techniques to increase the quality of education, into their lessons to respond to the challenges they face in the Ugandan education system. For Irene and her colleagues at Anaka P7, one of the main challenges is lack of parental engagement: "We decided that parental engagement is the biggest problem affecting our school. There are parents that, when you call them for a meeting, they don't want to come. They don't provide the scholastic materials for their children. You find a child will come to school hungry, without having eaten, and not be able to concentrate in class. Children like this end up failing." She and her fellow teachers have introduced a procedure to counteract this challenge: "The first step is to call the parents for a meeting. The second stage is to go up to the home to see what is the problem stopping this child from performing. And the time comes when the parents start to listen, slowly, until they are now following the advice of the teacher. We have used this procedure and now there are many who come to check the progress of the children". This micro innovation is already having positive results. This year, more children in Irene's class passed, and she has noticed a change in the attitude of her students in class, now their parents are taking more of an interest in their education.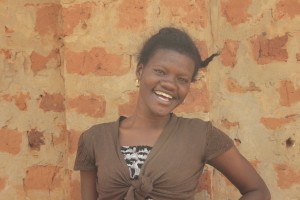 Irene is confident that the innovations and increased focus on critical analysis and problem solving that the Changemaker network has facilitated will continue to have a positive impact on her primary school: "as long as we keep innovations coming to Anaka p7, there will be a great many positive changes. Though we have some parents who don't listen to the school, in time there will be a lot of improvements because us teachers have learned ways of solving the problems we face"
The network is also having a positive impact on Irene's confidence and motivation as a teacher: "The network taught me that, if you are a teacher, you should have confidence in everything you do, you should be exemplary, you should have knowledge, you should be someone who searches for things that will make a change. Someone creative in the mind who will search for ways to make the children learn well and pass".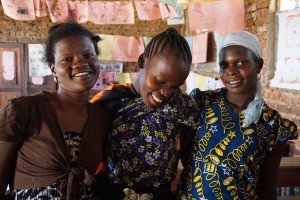 She also enjoys the unity and collaboration with the other Teacher Changemakers, which is a real advantage for all participants. Teaching in any part of the world can be a difficult job, and in Uganda the lack of good infrastructure, teaching materials and training exacerbates the already considerable challenges. By encouraging teachers to share and support each other, the Teacher Changemaker network is looking to alleviate these challenges through an informal support system that allows participants to vocalise their problems and search for solutions together. This style of network also means that innovations produced by the teachers are tailored to the specific localised environments across Uganda, rather than ready-made solutions designed out of context. This contributes to the success of the network and its popularity amongst its Changemakers, especially Irene, who advised teachers to try out the new Changemaker innovations for themselves: "My advice for other teachers is this: go and put the micro innovations into use, because they will help a lot. And help you learn how to communicate with others, discuss, be social and cooperative and many others. When you go back to school tell others to do the same!"

Posted in News | Tagged Acholi, African Revival, Changemaker, Development, ECD, Education, inspiration, International Development, Jumpstart!, Kampala, Kilimanjaro, Nursery, Nursery School, Profile, Pupils, School, School Development, STIREducation, Teacher, Teacher training, Uganda | Leave a comment