Jumpstart ! – Breaking ground in northern Uganda
November 24, 2015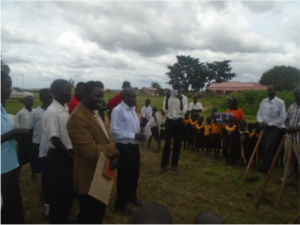 To mark the first phase of construction of our jumpstart ! playgrounds, funded by
UKAid Match and the UK Department for International Development (DfID), a symbolic 'groundbreaking' ceremony was held on Monday 16th of November at Anaka P7 Primary School in Nwoya District. Parents, teachers and district officials attended the event, as well as representatives from our implementing partner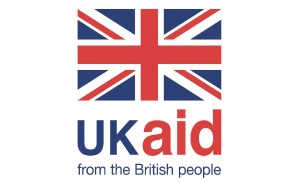 East Africa Playgrounds. However, the most important attendees on this occasion were the pupils themselves, who will directly benefit from the new play facilities. Lydia, aged five (pictured right) and currently in K2 at Anaka P7 Nursery, was particularly excited about trying the new swings and slides !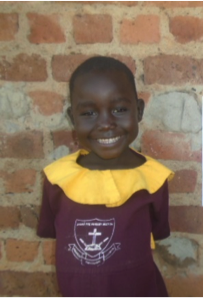 The playground will also include a sandpit, a climbing wall, elephant and zebra models and a drum set  – plenty of new things to try for the pupils at Anaka P7 ! These facilities will reflect the local environment in northern Uganda, both in form and material, so that they are familiar to the children and fit with the context of their daily lives.
The playgrounds will provide children with an engaging, stimulating outside space that will allow them to play, explore and develop in a safe environment. Learning environments make a huge difference to a child's learning, and we now know that stimulation in early childhood is crucial to brain development and school readiness. The jumpstart! Playgrounds, funded in part by the UK Department for International Development (DFID), will enable children to learn and develop in vibrant surroundings.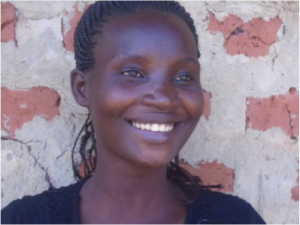 Evelyn (left), an ECD Caregiver at Anaka P7 is also confident that the playgrounds will increase the quality of pre-primary education at Anaka, not only by boosting childhood creativity and social skills, but also by encouraging parents to enrol their children in nursery school because "parents like taking their children to centres with play facilities".
The ECD centre at Anaka also recieved a very significant seal of approval from the local Nwoya District Education Officer :
"To show my confidence in this school, I will bring my grandchild from Gulu to study here "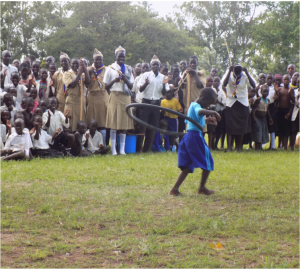 Parents with higher incomes usually educate their children in Gulu town, where the education is considered to be of higher quality than in the rural areas. So this vote of confidence from a high tier official from the local government is significant, as it may serve as an encouragement to other parents to enrol their children in the ECD centre.
Overall, our jumpstart! goal is to improve the quality of nursery education in a holistic manner – by focusing on all aspects of a child's learning experience, both inside and outside of the classroom.