Model School Profile: Cubu Primary School
June 23, 2015
Cubu Primary School is a government school which opened in 2005; located in the leafy suburbs of Gulu town, the school attracts pupils from the town, and its peripheral villages.
With plenty of carefully-swept open space, a football pitch, shady trees, and colourful flower beds which border the classrooms, Cubu Primary School has created a warm and inviting learning environment for its 400 students. The school even has a number of extra amenities which make it a popular place to study.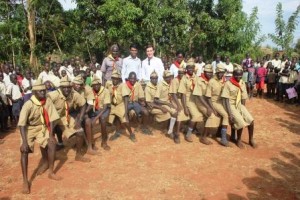 For example, the school's after-school programmes like scouts, and the music club, are well-attended; the children particularly love the smart uniforms which we have provided! Additionally, the school has set up a canteen where children can cheaply purchase a hearty midday meal. Given that most of the school's children walk long distances to school each day, the canteen's nutritious meal options help pupils stay energized and well-fed so that they can concentrate fully during lessons. The children can also visit the school's on-site shop to pick up snacks, or stock up on exercise books, text-books, and sanitary items so that they are well-prepared for the school day.

African Revival has worked with Cubu Primary School since it first opened, at the height of northern Uganda's LRA's insurgency. Tragically, the school was a site where many people lost their lives during the conflict. Events like these cannot be glossed over, and so one of our first projects was building a memorial site, and we later also provided a counselling room on the school's grounds. Over the years, we have continued to work in close partnership with the school to transform it into a positive and safe space to study.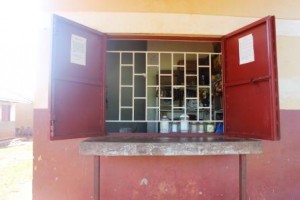 We drilled a bore-hole to provide a fresh supply of water, and fitted shutters on all the windows of the school's classrooms from P1 to P7. We have also built, and furnished a library (including shelves, chairs and books) which also doubles-up as an examination centre during assessment weeks. Through our provision of a computer, printer and photocopier, teachers are able to distribute printed exam papers to students; this has greatly improved exam results as children no longer have to decipher hand-written exam scripts!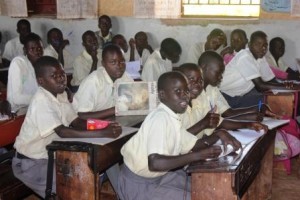 The school's deputy head-teacher told us that when the school was first opened, many children came from rural villages, and were not adequately prepared for formative education and so struggled to thrive at school. However, the school's teachers have been working very hard to bring up their pupils results, and now the vast majority of their older students achieve the grades necessary to progress to secondary school! The school leadership is currently focussed on delivering quality teaching, so that top grades are more attainable for their students.

Indeed, the ambitious school works hard to ensure their pupils have every chance to enjoy success in all they do. The difficulty faced by the school is retaining their female students; like many schools across Uganda, girls begin dropping out of school from P4 due to early marriage, pregnancies, difficulties in managing periods, and chores at home. In the past, many of Cubu Primary's girl-pupils living in the peripheral villages would drop out of school to manage their home whilst their parents worked in the fields. As such, the school has carried out extensive community sensitizations to demonstrate the value and importance of educating girls.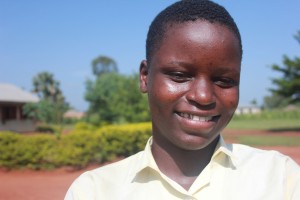 Additionally, we have also worked with the school to combat other factors which cause girls to drop-out of school; notably, we provided sanitary items to help girls better manage their periods. The school built washing and changing rooms, and provide water and buckets so that girls can bathe at school to facilitate menstrual management. We are delighted to hear that these interventions have been effective, as the school has now achieved gender parity in school attendance-in fact, girls now surpass boys in most classrooms.
These encouraging results could not be achieved without the dedication of the school's teachers, who all travel long distances to reach the school. In return, the school management takes good care of their teachers, and have provided them with a spacious staff-room where teachers can spend their breaks in peace, prepare lessons and mark books.
As you can imagine, this school has come a long way since its early days; so, what is next for this model school? The school has ambitious plans to continue building upon its existing facilities, through constructing boarding dormitories for their older female students. The school leadership know that the retention of girls requires constant monitoring, and allowing girls to board in a safe environment will stop girls from being kept at home to do chores, and reduce their vulnerability to sexual violence or exploitation when their parents are working in the fields.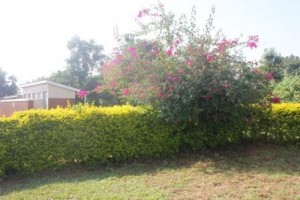 As the school celebrates its ten year anniversary, it has been exciting to reflect upon how Cubu Primary School has developed into a popular and thriving learning centre. Although the school's head-teacher has kindly credited African Revival for "making the school what it is", it has been our absolute pleasure to work with Cubu Primary School over the years- the school and its leadership are inspiring examples of how positive transformation can take place with determination, commitment, and an optimistic outlook even in the midst of adversity.
As a model school, Cubu Primary School no longer needs our support, but instead is well-equipped to support and inspire its neighbouring schools, to be the best they can be.