Canary Wharf Collection – 11th November 2015
October 29, 2015
Can you help us raise funds at Canary Wharf on Wednesday 11th November?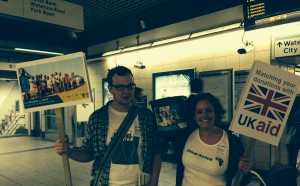 We found out this month that we've been given a slot at Canary Wharf Tube Station for a collection! This is by far the collection highlight of the year for us – last year, we raised £1,000 during one day's collecting at Canary Wharf – and we'd absolutely love to do that again this year, but we can't do it without you!
We are looking for passionate, motivated and enthusiastic individuals to help fill slots between 06.30 am and 10 pm on 11th November, and we'll be there with t-shirts, buckets, tins, stickers, signs, (you name it!) so we really stand out and grab everyone's attention.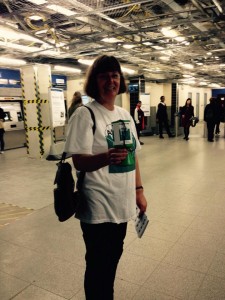 This is a great opportunity to be part of a fantastic and exciting community fundraising campaign contributing to vital education work. Please let us know if you or anyone you know can help – and thank you so much to everyone that has helped with our collections so far this year, you're amazing!
Together, we can absolutely blitz this collection and raised a huge sum to support African Revival's work in Uganda and Zambia 🙂
Interested? Get in touch with Emily on 020 8939 3190 or send an e-mail to emily.brewster@africanrevival.org