5 days, 5 photos: A day in the life of African Revival
June 19, 2015
This week has been very special indeed; not only did we celebrate the International Day of the African Child in the Nwoya district, but we also kicked off our tree-planting ceremonies at our partner nurseries to commemorate our Jumpstart! programme. These occasions enabled us to reflect upon everything we have done, and will continue to do to ensure quality education in Uganda and Zambia. Thank-you for being part of our story through your support!
Monday:
After the weekend, our education and livelihoods teams are on the road again for a busy week working in schools all across northern Uganda!
Tuesday: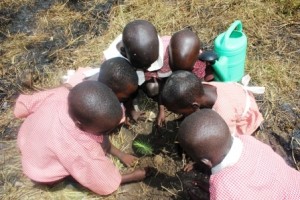 Today, we held our first tree-planting ceremony commemorating the start of our Jumpstart! programme. At Willacic ECD, nursery pupils Sunday, Steven, Moses, Eunice, Linda and Steven helped to plant the seedlings. Aren't they doing a fantastic job?!
Wednesday: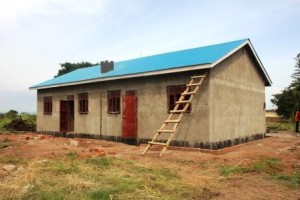 What a sight which greeted Vincent on his weekly visit to Juba Road Primary School! As you can see, the teachers' house we are building is making good progress and should be all finished by mid-July.
Thursday: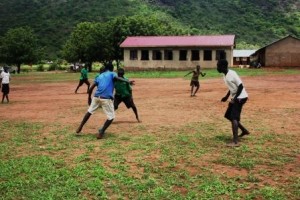 Our LEARN livelihoods team are busy in the gardens of our partner schools in Abim and Agago, but at least the students are having fun with a good old game of football!
Friday: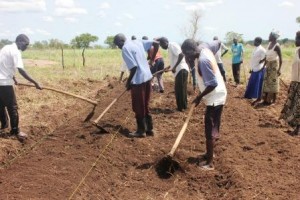 Today, our livelihoods coordinator Francis and our CEO Colleen are monitoring our school demonstration gardens in the Amuru district. It is always a pleasure to meet community members in the gardens, like these parents of Otong Primary School.