Corporate Support
Corporate Social Responsibility (CSR) is an increasingly important emphasis for businesses around the world. No matter how big or small, there are many ways that your business or workplace can support African Revival through a mutually beneficial relationship – please click here for a list of our existing corporate partnerships.
Together, we can make a real difference to the lives of children in two of the poorest countries in the world, and demonstrate your company's genuine commitment to CSR to your staff, clients and customers.
What We Can Offer You                                                                                                   At African Revival, we believe in corporate partnerships that benefit everyone. In return for your support, we would be glad to publicise your generosity prominently on our website and across our popular social media sites. We would also be happy to mention your support (and include your company logo) in newsletters and in mail-outs and e-mails to our large network of supporters. It may also be possible to arrange a visit for your staff to our field offices based in Uganda and Zambia, and for them to get involved in a variety of exciting fundraising activities here in the UK.  Any staff fundraising ideas are warmly welcomed and we will do our best to support them as fully as possible. Call 020 8939 3190 or e-mail info@africanrevival.org for more information
How Your Company Can Get Involved                                                                     Please see below for some ideas for how the company you work for could get involved with us: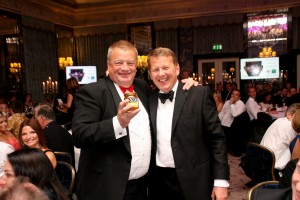 Hold a Dress Down Day – why not hold a Dress Down Day at your place of work? Not only will this be a great way to raise funds but it helps with team building and staff morale. Send us your pictures from the day and we'll share them with all our supporters! Download our Fundraising pack: When I grow up I want to be… here for a fun Dress Down Day idea or contact us for more details. 
Charity of the Year Partnership – this is a great opportunity for staff volunteering and team building, positive publicity generation and building long-term partnerships that work well for both your business and African Revival
Payroll Giving – inviting employees to give a monthly donation from their pay to African Revival will help us build a sustainable funding base that will ensure we can continue our work for years to come
Gifts In Kind – offering the services of your business pro bono can give a huge boost to staff morale and increase your standing in the communities you work in
Events and Challenges – enter a corporate team in one of our events and raise money and morale! If there's an event or challenge you'd like to take part in on behalf of African Revival, just let us know and we'll be happy to support you with your fundraising. At the moment we are recruiting participants in the Yorkshire Three Peaks Challenge, the 2016 London Marathon, Prudential Ride London-Surrey 100 and a once in a lifetime trek up Mount Kilimanjaro in 2016. See here for more details
Cause Related Marketing – donating a percentage of the profits from one of your products will not only support African Revival but also show your customers you are committed to CSR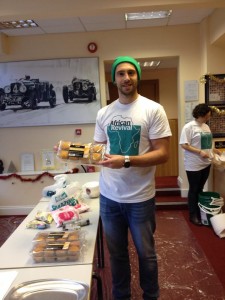 Working with African Revival in any of these ways, or others, demonstrates your commitment to CSR, can generate positive and widespread PR,  and shows that your organisation is concerned that it has a positive effect on the wider environment and society.
Not only that, but the Chartered Institute of Personnel and Development recommends a strong CSR policy as a powerful tool for recruiting and retaining staff. Giving your staff a common goal to get behind can help with motivation and team building, as well as improving job satisfaction and effectiveness in the workplace.
Please click here for more information on our current corporate partners.
To support us in any of these ways or for more information, please call 020 8939 3190 or e-mail info@africanrevival.org