Our Team
African Revival has head offices in Surrey (UK), Gulu (Uganda), and Kalomo  (Zambia).  In South Sudan we manage projects from Uganda, with project oversight from our team who travel to schools for site inspections, and in partnership with other NGOs.  Our UK office is primarily concerned with fundraising, communications, and programme support, in order to support work carried out by our 20+ dedicated staff in the field.
Across all our offices, we are lucky enough to be supported by a team of fantastic, hard-working staff, volunteers, and an experienced and passionate board of trustees & board members.
Ambassador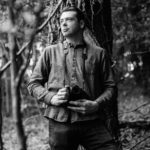 Alfie Bowen – Fine Art Photographer – Alfie has a portfolio of photography found on Instagram @alfiebowen.  On appointment, Alfie comments "It is a privilege to have been offered an important role at this outstanding charity.  I know from my own experience just how important education is, and I look forward to playing a part in increasing the quality of education in Uganda, Zambia and South Sudan, and championing African Revival".
UK Office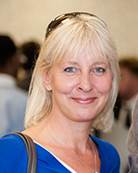 Elaine Miller – Executive Director – previously Fundraising Director at African Revival between 2004 and 2010, and Philanthropy Director at The London Community Foundation from 2012 to August 2016, before re-joining AR in 2016.  Elaine has a wealth of experience in communications, sales, and marketing – beginning her career in radio at Kiss FM and Xfm, before being appointed Head of Entertainment at Capital Radio Group.  Elaine enjoys music, rugby and walking their retriever, Harley.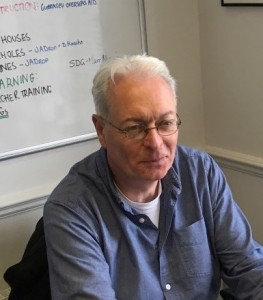 Brian Carrick – Finance Manager – Part-time – Brian joined African Revival in March 2017, having previously enjoyed 40 years' experience in Financial Management – working in Banking, Manufacturing, Leisure in both the private and not-for-profit Charity sectors.  Married to Jane, when he's not balancing the books he enjoys walking, reading about history and watching rugby.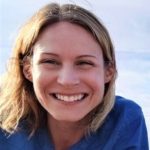 Abi Dar – Programme Fund Manager – Abi joined African Revival in January 2022 after a successful career in the safari holiday industry, living and working remotely in Botswana and Kenya, before returning to the UK to manage business operations.  During the pandemic Abi also worked as a primary school teaching assistant and has grown to appreciate education from a new angle.  She enjoys all-things-food and exploring new places with her husband and young son.
Fundraising & Communications Co-ordinator – We are actively recruiting for this role.  If you are keen to pursue a career in fundraising and event management, have a passion for our work, are full of energy and enthusiasm with great administrative skills, please send your CV to elaine.miller@africanrevival.org.  Must be UK based and have transport/vehicle to travel to office based in Send, Surrey.
Uganda Office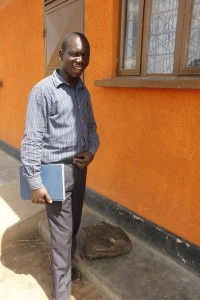 Vincent Komakech – Country Manager – Vincent is part of the Senior Management Team.  He is a qualified engineer and has a wealth of experience in both construction and programme management.   Vincent's role involves staff management, education programme design and implementation, as well as overseeing infrastructure projects – responsible for tendering, supervising, quality assessment, and liaising with stakeholders and the District Government.  Before joining African Revival in 2012 he worked as a Project Officer at the Norwegian Refugee Council, World Vision and Action Against Hunger.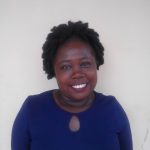 Monica Aguti Pinkett – Finance and Administration Manager – Monica joined African Revival in March 2018 as part of the Senior Management Team.  She brings a wealth of experience in Finance, HR and Administration, having previously worked for Lira NGO Forum and Invisible Children.  Outside of office hours Monica continues to devote time to learning new skills, with an interest in different cultures.
Caston Okello – Agricultural Project Coordinator –
Caston is an Agriculturalist working on our School Demonstration Farm project in Lamwo District.  He has a certificate in agriculture and a diploma in animal production & management.  He is also pursuing a degree in agricultural science.  Caston has ten years' work experience with NGOs and local government.  He enjoys working with the farming community to strengthen their resilience and self-reliance.

Justin Ogen – Hygiene and Sanitation Coordinator – Justin comes with lots of experience in both community work and girls' training. Justin is based in the Amuru District and is responsible for training teachers, and pupils in 23 schools in both Amuru and Nwoya under our Girls & Sanitation programme.
Richard Ojok – Step Up Project Officer – Richard has over 12 years' experience working with National and International projects & NGOs and first worked with African Revival on the Speed Schools accelerated education project, from 2017-March 2020. Richard enjoys working with communities to achieve a positive change and is passionate about the education and welfare of children.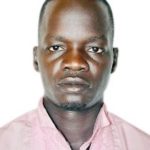 Amos Ojok – Mega Phonics Project Officer – Amos has as a Grade III teacher certificate, a Diploma in Primary Education and is currently pursuing a Bachelor's Degree in Education.  He has over ten years' work experience in schools and with NGOs (including our Phonics partners, Read for Life).  Amos is an expert in teaching Phonics and supporting teachers and students.  He is passionate about education and seeing children learn well.
Tonny Oyat – Driver – Tonny joined us in 2008 and is the longest serving member of staff.  Tonny previously worked for a member of parliament in Gulu Municipality.  In 2010 Tonny entered African Revival folklore whilst driving our founder and some trustees from Murchison Falls National Park to Pakuba Air Strip in record time to catch a flight they were running late for using his local knowledge.
Zambia Office

Godwin Kamangala – Country Manager – Godwin joined African Revival in July 2019.  He has a Masters degree in Educational Research from the University of Manchester, a Bachelors degree in Education Management from Technikon Pretoria, and a secondary teacher's diploma – as well as completing a partial Doctorate Degree in Education Didactics at the University of South Africa.  Godwin has 17 years teaching experience, and 15 years in development work as a Programme Manager with World Vision.  Married to Justina, they have three boys:  Mike, Ivan and Andrew.
David Moono Sangweni – Construction Supervisor
Dave joined African Revival in 2006 when we first started working in Zambia.  He initially joined  as a carpenter and driver until 2010 when he was promoted to Construction Supervisor.  He is the longest serving staff member. Dave has exceptional community mobilisation skills.  In his spare time, he does some carpentry and is also a committed member of his church where he is an Assistant Pastor.
Raymond Hadangalika – Agricultural Officer 
Raymond spent most of his childhood looking after animals, eventually going on to obtain his certificate in General Agriculture.  After running a successful pilot school farm project at 1 school from 2016-2019 for African Revival, he rejoined full time in 2021 to run school farms at 5 schools.  In his spare time Raymond tends to his farm, where he also rears animals.
Interested in volunteering? Check out our information for volunteers here.