UGANDA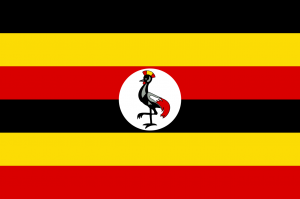 Capital: Kampala
Area: 241,038 sq km (93,072 sq miles)
Population: 35.8 Million
Life expectancy: 54 Years
Average age: 15.5 Years
GNI per capita: $510
The War in Northern Uganda
Northern Uganda was the centre of a brutal, two-decade insurgency by the Lord's Resistance Army (LRA), a rebel group led by the infamous Joseph Kony. The region saw people uprooted from their homes and tens of thousands kidnapped, mutilated or killed. Men, women and children fell victim to the most atrocious abuses.
During the Conflict in Uganda:

1.7 million people were forced into (Internally Displaced People) IDP camps
Over 25,000 children were abducted by rebels. Boys were forced into becoming soldiers. Girls were abducted and sexually abused.
Thousands of people had to flee their farms, businesses and natural resources, forcing the population to become entirely dependent on the government and aid from external organisations.
Education in Northern Uganda
When peace was restored in 2006, the people of northern Uganda started to rebuild their lives, but the effect on Uganda's schooling system has been disastrous. Schools were ravaged and neglected in the conflict; children had been displaced, abused and traumatised.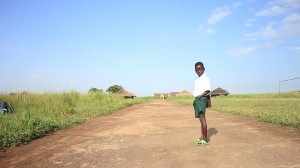 For returning families, aside from creating a livelihood for themselves, their priority is the re-establishment of the many primary schools. Due to persistently high levels of poverty this is a massive undertaking for the government as resources are stretched. However, progress is promising supported by partnerships between the Ministry of Education, district councils and international NGOs. Gulu council was awarded best performing district council for the second time running in the in the Uganda Local Government Councils Scorecard 2014 – showing the determination of the district to overcome the challenges faced. 
African Revival has worked with schools relocating to their original sites after the conflict, in the Acholi region of northern Uganda. In the last nine years we have worked with numerous schools providing infrastructure, classroom resources, educational support and facilities. Our focus is now shifting to improving the quality of education provided in schools across the region – through a varied selection of interventions.