Fundraising and Volunteering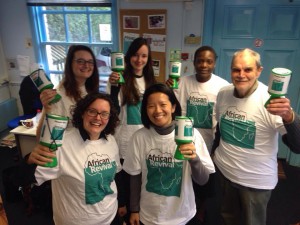 Donating your time is a brilliant way to help support us. Not only is it a great way to improve job prospects, it is a rewarding experience and a lot of fun! We value volunteers' creativity and skills, and every hour you can give can make an amazing difference.
From donating a few hours of your time on a casual basis, to long term office based volunteering, we can offer you a real experience of working in a fundraising, charity and international development environment, and the chance to be a part of a small, friendly and vibrant team.
We have a number of volunteering opportunities currently listed here. Join our team and make a difference!
Raising Money For Us
From a bake sale, to a pub quiz, to fundraising at work – there are many ways to get involved with raising money for African Revival. For ideas and more information get in touch with the UK Fundraising Team – we would love to hear from you!
If you're holding a sponsored event on our behalf, download an AR Sponsor form here.