African Revival is not currently recruiting for any positions. 
Interested in volunteering?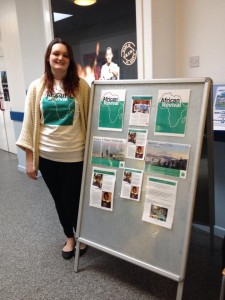 If you are interested in Volunteering with African Revival please do get in touch with Catherine at catherine.inch@africanrevival.org.
Why Volunteer? 
Not only is volunteering fun, but it makes such a huge difference, especially to a small charity – your help really does matter. It also looks fantastic on your CV, particularly for anyone looking to get involved in charity work, international development, fundraising and/or events.
Fundraising & Communications Volunteer 
We are looking for a passionate, motivated and enthusiastic volunteer to come into the UK office for 2-3 days a week and assist on a variety of fundraising and communications  based tasks. We are happy to be flexible according to your interests and what you would like to achieve by volunteering with us. Responsibilities range from:
Researching and identifying potential donors and sources of funding
Writing funding proposals
Transcribing interviews with project staff and beneficiaries (including students, teachers and parents)
Writing articles and reports to update stakeholders on project progress
Writing and scheduling social media posts
Assisting with the planning and delivery of fundraising events
Developing the trust and corporate databases
Providing administrative support to the office
You don't need to have an extensive background in these areas, but experience in fundraising, research and marketing/customer service would be an advantage. Knowledge of, and an interest in, international development and Africa related issues would also be a bonus. Ideal candidates will be organised, dedicated and able to work efficiently on an individual and a collaborative basis. Strong writing skills are a must.
In return for volunteering with us, you will receive the following:
Practical experience in the everyday running of a UK based charity
Fundraising, research, communications and international development experience which will look great on your CV
The chance of a fantastic reference
Ongoing support from the fundraising and communications team
The knowledge that you have contributed to vital education work in Zambia, Uganda and South Sudan, some of the poorest countries in the world
Travel and lunch expenses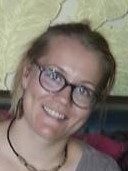 My Experience as an African Revival Volunteer – Laura
I walked through the African Revival doors shortly after competing an MA in African Studies and spending time travelling and volunteering in Sudan. I wanted to get some practical experience working in a charity, particularly in relation to education in Africa. During my time here I've gained a solid grounding in the practical skills needed for NGO work that you don't learn at university – how to write a proposal, researching funding applications, how to prepare concept notes and numerous other skills that you can only really learn from day-to-day work.
What did I do?
I was given a specific task to update the website – design layout, uploading new information and removing outdated content.  I was able to be creative and even learn a bit about coding. I also helped to write proposals, fundraising applications, draft the e-newsletter and create social media content. As an African Revival volunteer you can make a serious contribution to the work that the charity does, and you can also play to your strengths by tailoring your experience to your interests.
 Is it possible to volunteer at the same time as studying or working?
Yes. Volunteering is flexible and fits around your other commitments. Having said that, it's important to agree the days you can come into the office, and then stick to those days. As a volunteer there is always something for you – the team might have allocated a specific task and if you don't come in those tasks may be delayed or taken on by someone else.
My favorite part of volunteering? 
The team. African Revival is focused on fostering a positive working environment and I genuinely got the impression that people really care about what they do. Everybody I worked with (face to face in the UK and by email and Skype in other places) are welcoming and totally engaged in what they were doing.