Founder – Tony Allen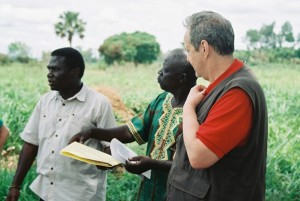 Our Founder, Tony Allen, began supporting projects in Africa in Malawi, working in health, education and clean water.  He supported existing charities and expanded into Eastern Uganda, providing primary education and healthcare.
With his experience in running a business, he believed that he could create a more direct model of help – effectively working alongside local communities with all funds going directly to building contractors and community groups – with monitoring and evaluation carried out by our teams in country.  It was through this that he began the embryo African Revival in 2000 which became a registered charity in 2005.
Whilst infrastructure and livelihood projects are still a key element of our work, our main focus is to improve the quality of education for both nursery and primary school children.