UK Office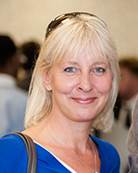 Elaine Miller – Executive Director
Elaine re-joined African Revival as Executive Director UK in September 2016. She has a track record of successful fundraising, having previously been Fundraising Director at African Revival between 2004 and 2010, and Philanthropy Director at The London Community Foundation from 2012 to August 2016.  Elaine has a wealth of experience in communications, sales, and marketing – beginning her career in radio advertising at Kiss FM and Xfm, before being appointed Head of Entertainment at Capital Radio Group.  Elaine is fizzing with ideas of how to create partnerships and build campaigns to engage businesses, individuals, trusts and foundations.  Married to Andy, they have two boys, Jamie & Chad.  Elaine enjoys music, rugby and walking their retriever, Harley.
Bri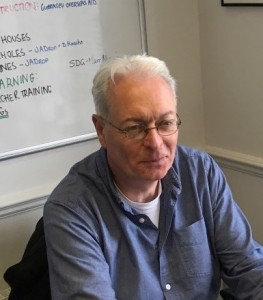 an Carrick – Part Time Finance Manager
Brian joined African Revival in March 2017, having previously enjoyed 40 years' experience in Financial Management – working in Banking, Manufacturing, Leisure in both the private and not-for-profit Charity sectors.  Brian's job involves keeping us on top of everything finance-related, reviewing our financial information, systems and controls, and producing figures for our board of trustees which combine the operations in the UK, Uganda and Zambia. Married to Jane, when he's not balancing the books he enjoys walking, reading about history and watching rugby.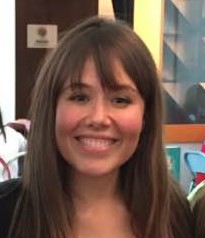 Catherine Inch – International Programme and Fundraising Executive
Catherine joined African Revival in October 2016 as a fundraising communications volunteer.  The role was so interesting she felt inspired and driven  to get more involved – committing to a newly created position that draws on her natural fundraising skills, and knowledge of International Development.  Catherine recently graduated from SOAS, University of London, with an Msc in Development Studies.  She enjoys yoga, and has previously volunteered with NGO projects in Costa Rica and Nicaragua – mastering brick-laying in the process!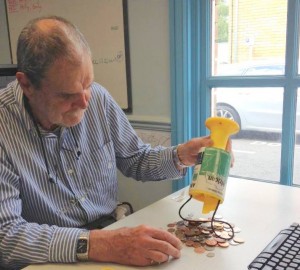 David Williams – Collection Tin Volunteer
David is a retired resident in the Hampton area. He has been helping look after African Revival's collection tins in Hampton Hill for a number of years and often helps out around the office, especially when our quarterly newsletter is about to be sent out!
Ch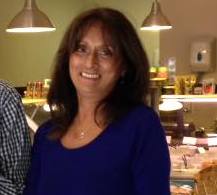 eryl Edwards – Collection Tin Volunteer
Cheryl is another Hampton resident who has made a fantastic contribution to African Revival over the years. As well as helping to look after collections tins in the Hampton area, she has also been actively involved in our Schools Linking Programme.