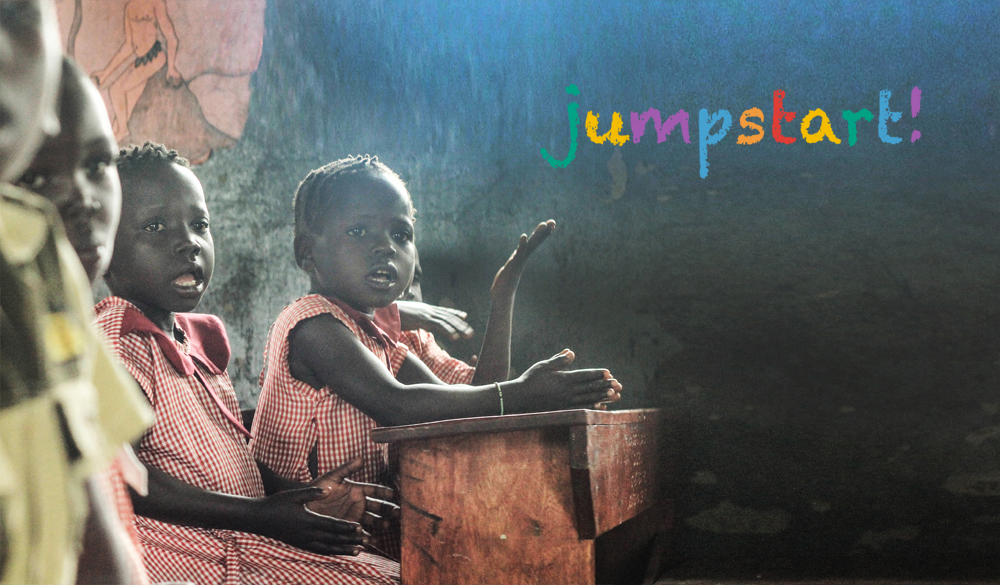 Early childhood is a crucial period in human life. It is widely recognised today, and an often repeated truism, that the experiences of young children, beginning with the very first day of their lives, form the basis for healthy development. It is uncontested, too, that we need to support children's well-being and early learning as the basis for educational achievement and lifelong learning. But children's early experiences differ and are largely dependent on the social, geographical and political context of the society they are born into.
Not all is well for children whose early experiences are shaped by poverty, violence, exclusion and displacement – experiences shared by too many children in too many countries around the world. This alone is a good enough reason, it would seem, to support the Jumpstart! Appeal launched by African Revival to raise funds for nursery centres in northern Uganda.
There is a difference, though, that makes this initiative stand out from many others. Unlike a wide range of early childhood development and early education programmes in the region, the work of African Revival in northern Uganda does not focus on implementing a specific 'programme' (which may have been developed in a very different context, often in the US or Europe). The focus is on the quality of children's experiences instead, and on the support and education of local practitioners and educators. This allows for the development of locally and culturally appropriate early childhood education practices – approaches to working with young children, their families and communities in their specific context and relating to their specific experiences and capabilities.
As African scholars including my friends and colleagues Bame Nsamenang (2004) and John Teria Ng'Asike (2011), director of the early childhood programme at Kenyatta University, Nairobi, explain, African child rearing is a participatory and generative communal activity based on social transformation. It is holistic, nurturing the physical, cognitive, emotional, social and spiritual achievement and well-being of the child. It is captured in the concept of Omoluwabi by the Yoruba culture in West Africa. Writing about the experiences of his own people, the Turkana in north-western Kenya, Ng'Asike (2011) explains that African early childhood education is education for survival – for the child as well as the immediate and wider community.
This, I suppose, is where early childhood educators working with marginalised children in the so-called developed world can and should learn from the Turkana (Urban, 2014). African Revival's early childhood initiative can be a laboratory and catalyst for shared learning across cultures and continents.
References
NG'ASIKE, J. T. 2011. Turkana Children's Rights to Education and Indigenous Knowledge in Science Teaching in Kenya. The New Zealand Journal of Teachers' Work.
NSAMENANG, A. B. 2004. Cultures of human development and education : challenge to growing up African, New York, Nova Science Publishers.
URBAN, M. 2014. Learning from the Margins: Early childhood imaginaries, 'normal science', and the case for a radical reconceptualisation of research and practice. In: BLOCH, M., SWADENER, B. B. & CANNELLA, G. S. (eds.) Reconceptualizing Early Childhood Care and Education: Critical Questions, Diverse Imaginaries and Social Activism. New York: Peter Lang.