Carl's Ugandan Marathon Adventure
January 29, 2016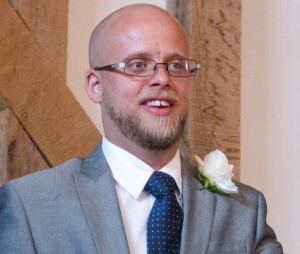 At African Revival, we are lucky enough to enjoy the support of some incredible volunteers. One such person is Trusts & Foundations Volunteer Carl Staniforth who is taking on the Uganda Marathon this year in aid of the Uganda Marathon Foundation – and African Revival! In his own words, here's the story of Carl's marathon journey so far:
In June of this year I will be heading to Masaka, a town some 75 miles from the capital of Uganda to take part in a fantastic community based event lasting 7 days and culminating in a marathon around the local area. Sponsorship raised by the entrants will go directly to local projects and the first 5 days of the trip will be spent visiting and volunteering at those projects and generally giving back to this wonderful hosting community. On the day of the race, around 200 international runners (that's us!) will be joined by 3,000 Ugandans (which, in all honesty, probably doesn't give us much of a chance!)
So the training has begun in earnest; I am not built like a runner, I definitely don't eat like a runner and I have been plagued by injuries for the past 3 months. Nevertheless, I have been pounding the pavements and have racked up 70km in training so far this year. The next hurdle is a half marathon in Paris at the beginning of March.
One of the best things that has happened in the adventure so far was the unquestioning agreement by no less than three of my friends, on being the posed the proposition: "Do you fancy running a marathon in Uganda?" All responded without hesitation: "Absolutely!" This was hugely motivational for me and ultimately all four of us.
Donations have been rolling in steadily, and I have a few events planned over the next few months to encourage a little more sponsorship, with a poker night coming up soon and mega barbecue later in the year.
I really am looking forward to every part of this as an adventure; through the training and fundraising to visiting what is by most accounts one of the most beautiful countries in the world, connecting with the projects being supported, of course the race itself, and finally this all being wrapped up in a pretty awesome camping trip (I am a mug for a good camping trip!)
The only thing I can say I have my reservations about is leaving my family for the best part of 8 days (including my wife's birthday – oops!) This will certainly be the longest I have ever spent away from them, but I am desperately trying to encourage them to come along next year!
So of course, any donations no matter how much would be gratefully received (https://mydonate.bt.com/fundraisers/carlstaniforth#.Vo_N5a06MHo.email), but also please spread the word about the event (http://ugandamarathon.com/) and if you have any inclination why not consider signing up yourself…
We wish Carl all the best in his training and his fundraising, and will bring you another update on his progress soon!