Community Teacher Training Programme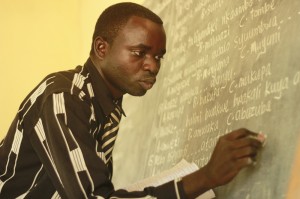 In Zambia we work in the Kalomo District of the Southern Province, where we have developed a strong and dynamic relationship with the Kalomo District Education Board and over 25 schools. Kalomo remains one of the most impoverished in the Southern Province with some of the lowest examination results in the country according to Government statistics. We are the only permanent international NGO presence in the District. In 2011, the district was placed ranked last in the National examination league, and literacy rates stand at around 30%.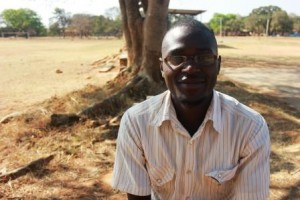 With the District Education Board, we identified lack of trained teachers as a main contributing factor to this poor performance. Many community teachers are working without training, and often without pay. To address this problem, for the last year we have been working with Charles Lwenga Teaching College to support 20 community school teachers from Kalomo to study towards a Diploma in Education. Learning out of term time over the course of three years, these teachers will eventually become government-accredited teachers, and much better equipped to teach the curriculum. By investing in teacher training we aim to boost quality standards and improve educational outcomes for children in the district.
Read our latest Teacher Training – Zambia news update straight from the field! Want to read more about our trainee teachers on the programme? Meet Elizabeth, Sajida, Erocious and Chipo