Early Childhood
Jumpstart! Project Updates
Check out all the latest news updates from our very first nursery education project here!
Why early childhood development (ECD)?
Over the past decade, the importance of early childhood development (ECD) has been increasingly acknowledged by the international development community. Early interventions are recognised to greatly promote the health and wellbeing of children, and to produce the greatest returns on investment in terms of future achievement.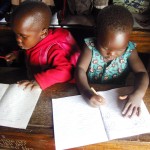 Pre-primary or nursery school programmes are one of the best proven ways to provide ECD support to children. Despite the heavy investment in primary school education through the Millennium Development Goals, and subsequent improvements in access and enrolment over the past decade, the quality of education is not improving quickly enough and many children are still not learning.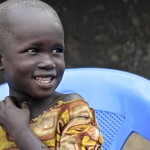 One of the reasons for this is that too many children are entering primary school when they are not 'school ready'. Teachers have to deal with children who lack confidence, who don't know how to hold a book or a pen and who cannot use the toilet. A great deal of time is spent – and wasted – on caring for these children, rather than teaching them. Many of those who continue in school end up in persistent patterns of underachievement, leaving school unable to read and write, let alone think critically and independently.
Pre-Primary Education in Uganda
Pre-primary education is simply the best way to prepare children for primary school. Unfortunately, unlike many western countries, there is no government provision of pre-primary education in Uganda, and as a result all ECD centres (pre-primary schools) are privately- or community-funded, even if they are attached to government-run primary schools. As a result, only 14% of Ugandan children have access to pre-school education, which is some way below sub-Saharan Africa's globally poor average of 18%, and very far below the 85% of children in the UK who go to nursery or pre-primary school.
What is African Revival doing?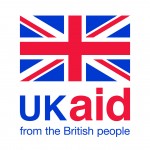 From September until November African Revival ran an appeal to raise funds for our jumpstart! programme which will begin in January 2015. We will receive funding from Department of International Development for the programme, through UK Aid Match.
African Revival's Jumpstart! programme is aiming to improve the quality of pre-primary education provision in schools in northern Uganda. The programme will be implemented in up to ten existing schools, and will provide the following:
• Professional teacher development (including refresher training, guidance on making teaching and learning materials, and leadership training)
• Engaging playgrounds to assist learning
• Teaching and learning materials such as wall charts, paints and toys
• Community sensitisation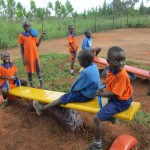 Jumpstart! began in January 2015 and will continue for three years. In this time, we will boost the quality of pre-primary education for up to 7,700 children, as well as generate numerous benefits for families and the wider community.
We believe that by supporting community nursery schools through the provision of training and resources as well as focusing on community engagement and conducting regular monitoring visits, access and quality of primary education in the region will improve.