Plans for the Future
African Revival is going from strength to strength. While continuing to support our current programmes, we have a number of exciting new programmes being implemented and more that are in the pipeline:
Girls and Sanitation 
We've found that menstruation is one of the main factors preventing girls from attending school regularly. We want to boost academic attainment and retention amongst primary school girls in Zambia and Uganda by making schools comfortable places for girls to be.
We will do this by facilitating workshops for pupils, teachers and the wider community which will provide knowledge about sanitation and good hygiene management. In these workshops we will also challenge taboos so that menstruation comes to be seen as a normal, natural process. Along with the educational aspect of the programme we will construct boreholes, latrines and hand washing facilities in schools that don't already have them and provide girls with reusable pads, soap, jerry cans and access to spare uniforms. The programme will take place over 5 years in 24 schools in Uganda and 17 schools in Zambia. The intervention will also provide an opportunity for data collection – presently there is a lack of data supporting long term female interventions of this kind.
The reusable pads will be locally sourced in both Uganda and Zambia. In Uganda the reusable pads, called 'Easy Pads', are produced by women who would otherwise be unemployed. They are robust (made with a sewing machine with inter-locker) and easily hand-washable.
Phonics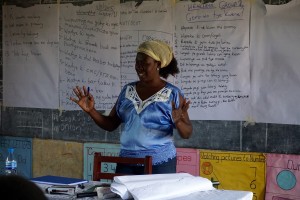 Literacy rates across Uganda at primary level are low, and in Northern Uganda they're even lower than the poor national average. At the start of 2017 we embarked upon a year-long phonics teacher training programme in the Amuru district of Northern Uganda. Phonics is a teaching method by which sounds are correlated with letters, it will give students a stronger literary foundation which will improve academic attainment in all subjects.
We are working with Educators International who have developed an innovative teacher-led monitoring tool, using mobile phones, which will give teachers at rural schools the ability to assess students without the need for an external monitoring team.  The teachers are currently being trained, are are excited about this new efficient and effective new methodology.
Teacher Training 
We are continually supporting teachers in the schools where we work by providing them with training and materials to help them in their work and day-to-day lives. We incorporate teacher training into many of our programmes.
Infrastructure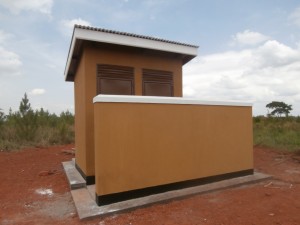 In Zambia our main focus is on infrastructure. We work in the poorest region of the country, mainly in community schools. Community schools are built by the local community where government schools are too far away to access or oversubscribed. Lack of resources means that community schools are often poorly constructed (out of mud and wood) and not big enough to accommodate all the students that go to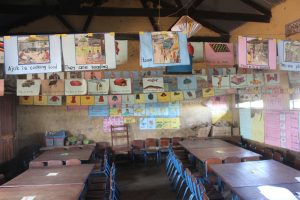 them.
We build 3 room classroom blocks so that multiple lessons don't have to happen in the same rooms simultaneously. Included in the construction of classroom blocks is a lockable staff office, where teachers can store confidential material (i.e.: exam papers). Where required we furnish classrooms with desks, chairs and boards.
Construction is also a large part of our work in Uganda, we've recently set out to build latrines in the Koboko region because the massive influx of South Sudanese and Congolese refugees. While classes can take place under trees or in temporary structures (although this isn't ideal) latrines are absolutely essential – schools will be closed if latrines are found to be inadequate.
Schools Development Gardens 
In Uganda and Zambia we run a school garden programme to address low quality primary education, food insecurity and poor agricultural productivity.
Many students find it difficult to concentrate in class because they are hungry, and often parents find it difficult to grow enough food. We work with school communities to establish parent-led gardens and give agricultural, marketing and financial training. Profits from produce are split between the school, a group development fund and group members, and eventually the project becomes self-sufficient so our help is no longer needed.
In Zambia we've collaborated with parents and teachers at Muneyney school and put up game wire fencing to prevent grazing herds from entering the garden and damaging crops.
With more funding we would like to implement School Development Gardens at other schools as the programme benefits the community and strengthens the partnership between parents and the school.
Livelihoods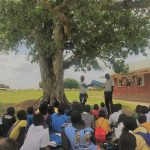 Our teams are always on the look out for new ways to improve people's livelihoods. The picture on the left is of Patrick, who has worked with us since 2005, teaching children and parents at Labela in Uganda how to make their own fertiliser and pesticide from locally available materials. We are also looking at re-implementing a bee keeping project which will train community members as bee keepers so that they can generate income for school fees (and potentially start a sustainable business) from selling honey.
If you'd like to support any of our projects or speak to us about what we do please get in touch with us at info@africanrevival.org or 020 8939 3190.