Jumpstart!
There is no government provision of pre-primary education in Uganda, as a result all pre-primary schools are privately or community-funded, even if they are attached to government-run primary schools.
As a result, only 14% of Ugandan children have access to pre-school education, which is some way below sub-Saharan Africa's globally poor average of 18%, and very far below the 85% of children in the UK who go to nursery or pre-primary school.
What is African Revival doing?
Jumpstart! is a three year programme which began in January 2015. Our aim is to boost the quality of pre-primary education for up to 7,700 children and generate numerous benefits for families and the wider community.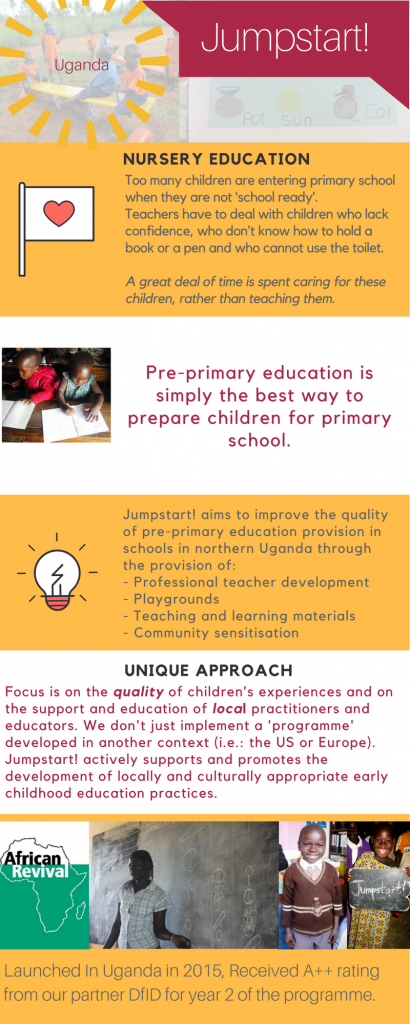 We believe that by supporting community nursery schools through the provision of training and resources as well as focusing on community engagement and conducting regular monitoring visits, access and quality of primary education in the region will improve.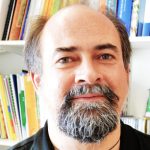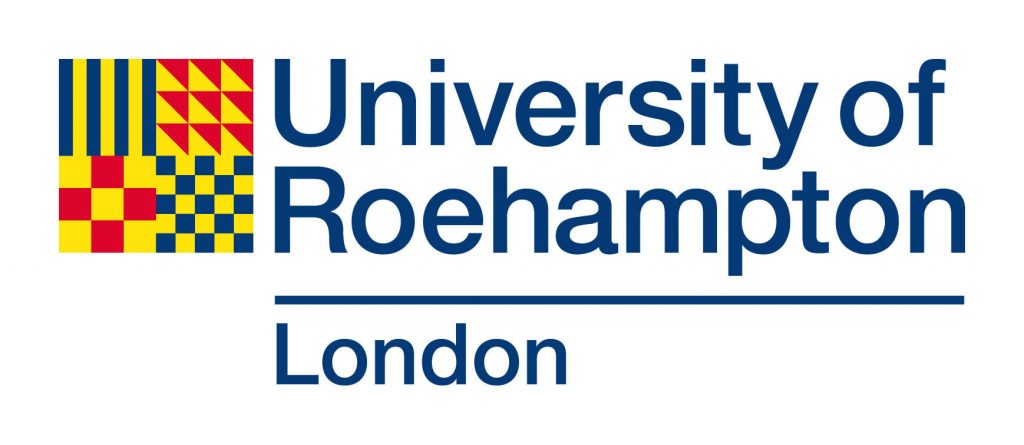 Read this piece written about Jumpstart! by the University of Roehampton's Professor Mathias Urban, Director of the Early Childhood Research Centre