School Demonstration Farms
Our 'School Demonstration Farm' project ties education and livelihoods together.
With funding from Bestseller Foundation, our intervention seeks to address two interlinked issues – low quality education at a primary level and food insecurity compounded by poor agricultural productivity.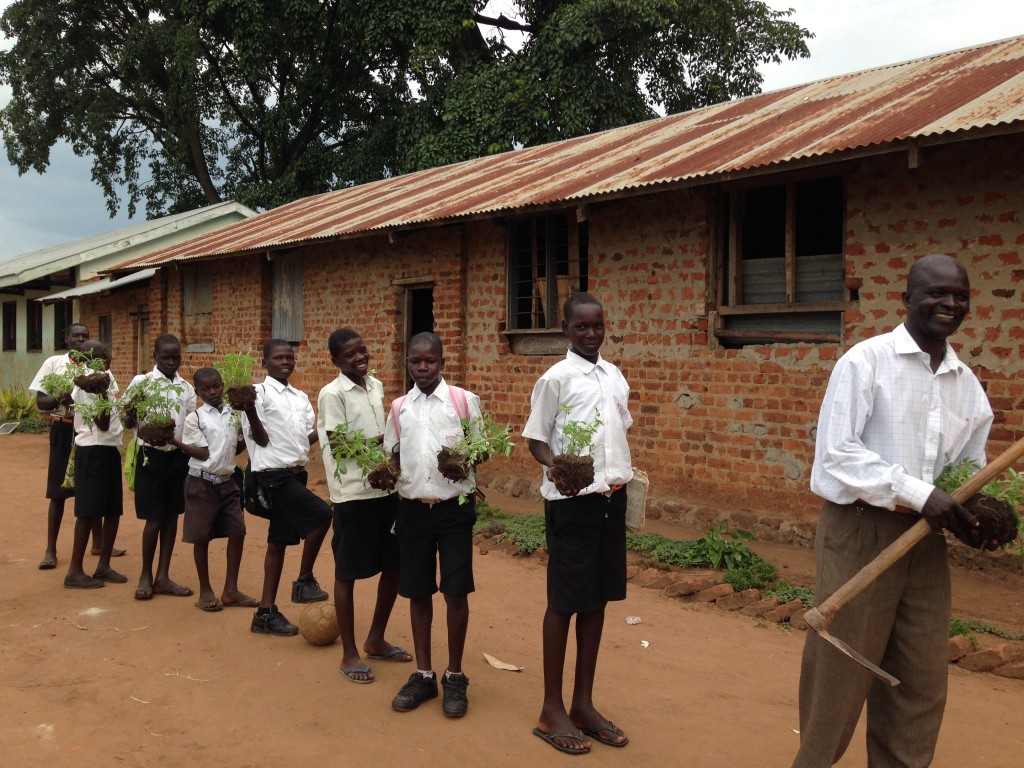 How does it work?
African Revival works with the community to create farmer groups comprising of 25-30 members who will work with the school on the demonstration farm, attend weekly meetings and receive practical training by African Revival field staff.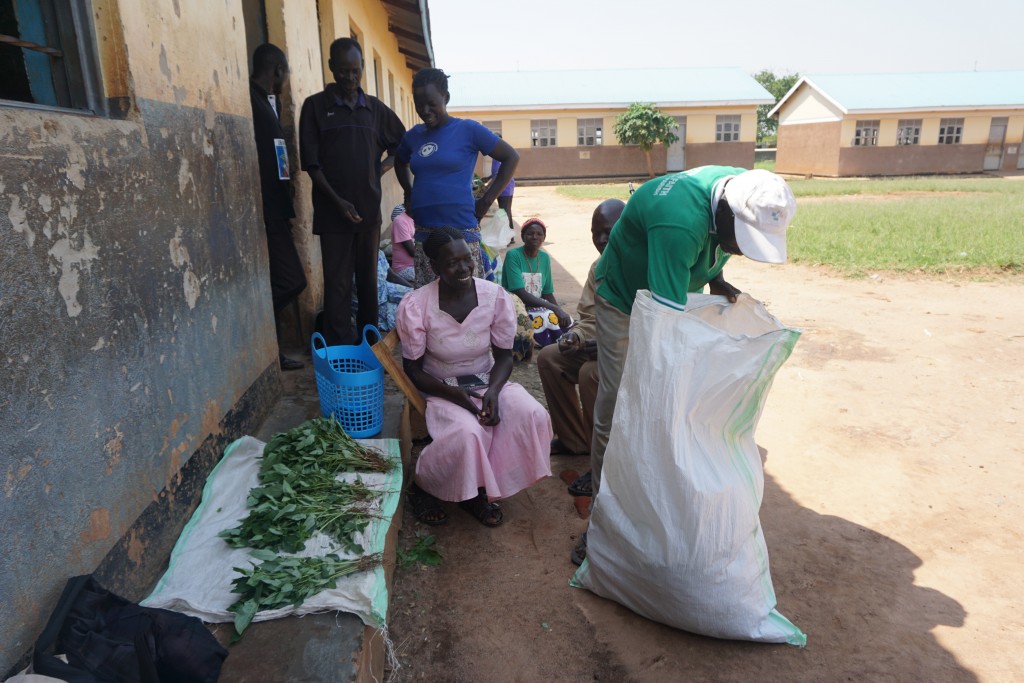 We set up Village Savings and Loans Schemes at the meetings, which allow parents to save for school fees and borrow money to expand their home businesses. African Revival also aims to secure gender balance within the farmer groups and working closely with the District Education Officer to select suitable schools for this project.
After the first harvest (two per year), the groups will then distribute their profits from the yields – with linkages to local suppliers provided by African Revival.
Typically, 30% is given back to the school where the school, the Parent Teacher Association (PTA) and SMC decide how it will be spent. Previously, they have used it to provide school meals, subsidising fees for the poorest pupils,  providing scholastic materials, constructing  latrines and buying solar panels; another 30% is kept as group development fund and the remaining 40% is shared among group members.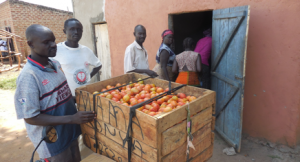 The model uses the primary school as a learning site but the goal is to ensure that the agricultural skills from the school demonstration farms is also utilised by the farmers at their homesteads.
The project has the following key results:
Creating stronger links between parents and schools
Children learn practical agricultural skills.
Increasing agricultural productivity both at the school farm and home gardens
Establishing linkages between farmers and markets
Increasing food security and nutrition
For these projects to work, African Revival relies upon the support of parents, teachers and school management, as well as entire communities.
Good relationships with a variety of local community members are essential to the success of our work and to the sustainability of our projects.